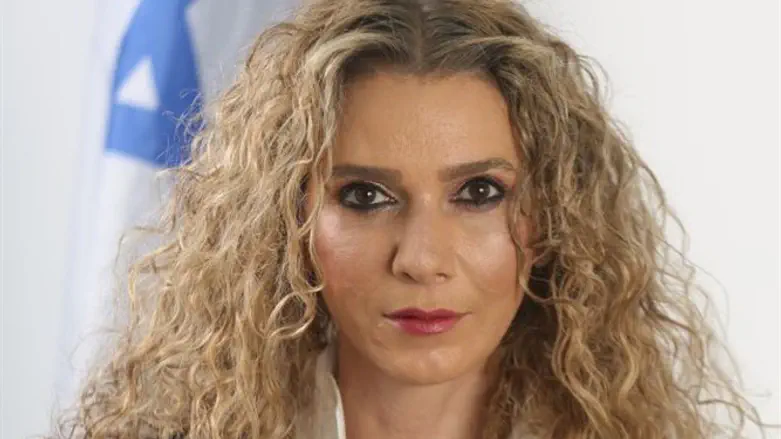 רונית פוזננסקי-כץ
צילום: אתר בתי המשפט
A Tel Aviv judge accused of coordinating her behavior for an upcoming hearing with an investigator in a case involving an associate of Prime Minister Binyamin Netanyahu has been convicted of improper behavior and ethics violations.
In February, it was revealed that Tel Aviv Magistrate Court Judge Ronit Poznansky-Katz had used the mobile phone chat service WhatsApp to discuss an upcoming hearing with an investigator from the Israel Securities Authority.
According to a report by Channel 10, Poznansky-Katz discussed the upcoming hearing with ISS investigator Eran Shaham-Shavit, and planned with Shaham-Shavit her actions for the hearing.
In the messages, the Israel Securities Authority official informed Poznansky-Katz of his agency's intention to request that several suspects' arrests be extended, telling the judge to "act surprised" when he makes the request in court.
"I'll practice looking surprised", replied Poznansky-Katz.
"We'll request three [more days], but you can really just give [us an extension] of two days," the official wrote.
"If you keep telling me everything, I'm going to really work to act surprised," Poznansky-Katz said.
The hearing was related to the "Case 4000"investigation, which centers on suspicions that a Netanyahu aide provided chief Bezeq shareholder Shaul Elovitch with regulatory benefits in exchange for sympathetic coverage to the prime minister and his wife on the Walla! website, which is owned by Elovitch as well.
Following the revelation, Poznansky-Katz was removed from the case and later suspended from her position, but did not face a criminal investigation by police.
Instead, Poznansky-Katz faced an internal Justice Ministry disciplinary panel.
As part of a plea bargain agreement, on Sunday, Poznansky-Katz admitted to the charges of behavior not befitting a judge and violations of the Justice Ministry's code of ethics.
No decision has been reached regarding Poznansky-Katz's punishment.