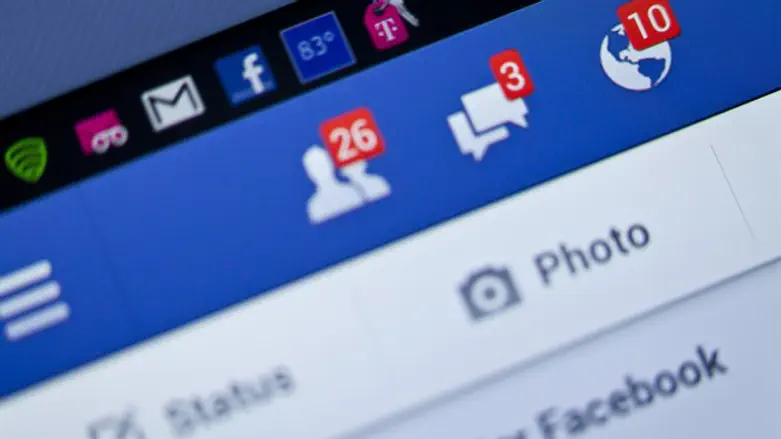 Facebook
iStock
Israeli investigators announced Thursday that they have launched a probe into the Facebook social media network, following reports that the personal information of tens of millions of users was compromised and transferred to a private consulting firm.
According to the allegations, in 2014, the UK-based firm Cambridge Analytica gained access to the personal data of some 50 million Facebook users, taking advantage of a loophole in the system which permitted a personality quiz application to gain access not only to the data of the 270,000 users who took the quiz, but all of their Facebook friends' accounts as well.
The data had been sold to Cambridge Analytica by the author of the quiz, University of Cambridge academic Aleksandr Kogan.
Cambridge Analytica then used the data to engage in "micro-targeting" for clients, mining a wealth of personal information to determine which users are most receptive to particular messages. Among Cambridge Analytica's clients following the acquisition of the Facebook user data was the Donald Trump presidential campaign.
The revelation has sparked a popular backlash against the social media giant, leading CEO Mark Zuckerberg to initiate an internal investigation into the matter.
"We will learn from this experience to secure our platform further and make our community safer for everyone going forward," Zuckerberg wrote.
On Thursday, the Israeli Privacy Protection Authority announced they it had "informed Facebook today that it had opened an investigation into its activities, following the publications on the transfers of personal data from Facebook to Cambridge Analytica, and the possibility of other infringements of the privacy law regarding Israelis.
"According to the Israeli Privacy Law personal data may only be used to the purpose for which it was given, with the consent of the individual.
"Therefore, the authority will investigate whether personal data of Israeli citizens was illegally used in a way that infringes upon their right to privacy and the provisions of the Israeli Privacy Law."