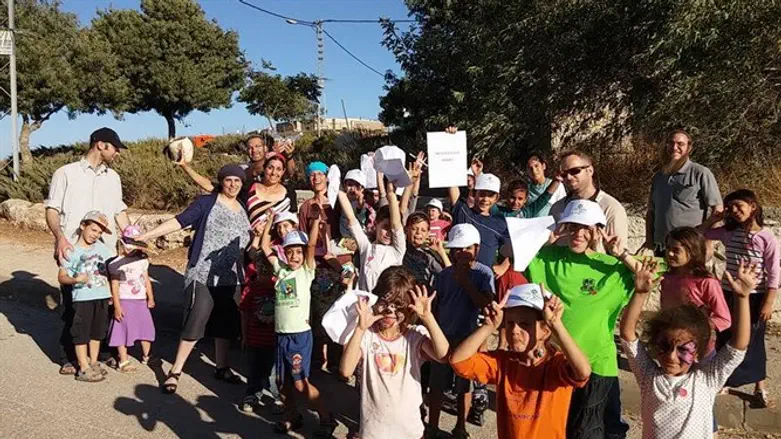 Children in Samaria
Shmaya Tiram
The precise number of Jews in Judea and Samaria has been released by former National Union MK Yaakov "Ketzaleh" Katz in a report which he calls the "West Bank Jewish Population Stats." Katz carefully chose the terminology in order to reach the broadest possible audience of international journalists and statesmen.
Based on Israel's Population Registry, the precise number of Jews in Judea and Samaria is 435,159, as of January 1, 2018. The statistic does not include the some 315,000 Jews who dwell in the eastern neighborhoods of Jerusalem, which is also technically the "West Bank."
Unlike any other report of its kind, Katz's shows the breakdown of each Jewish town in Judea and Samaria and presents growth over the last five years in clear graphic format.
When Katz was first elected to the Knesset in 2009, he began publishing the report after seeing that key statesmen (even in Israel) were clueless as to the number of Jews in Judea and Samaria. "While diplomats and media the world over were promoting a solution that calls for the expulsion of Jews from Judea and Samaria, no one ever paused to research how many Jews actually live there," said Katz. "It was as though this key statistic was being purposely suppressed," he added.
Using his privileges as an Israeli Parliament member, Katz began submitting multiple inquiries to Israel's Population Registry and compiling the data.
The report has caused numerous journalists and diplomats to ditch the two-state solution, saying that the Jewish presence in the region has reached proportions which are irreversible.
Sign up at WestBankJewishStats.com to receive the detailed, color report.