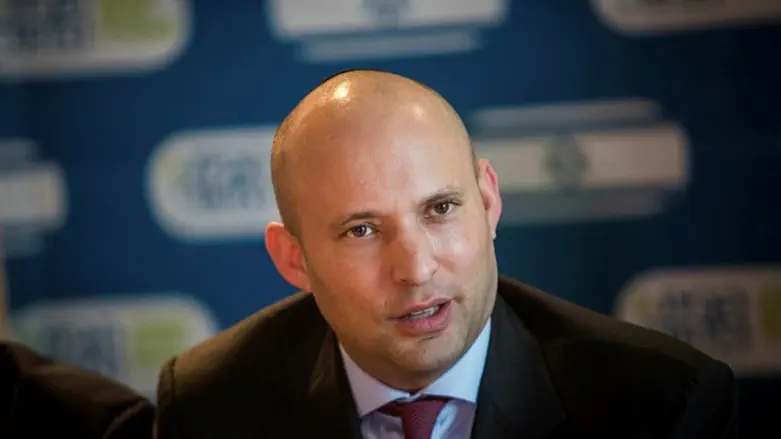 Minister of Education Naftali Bennett
Hillel Meir
Education Minister Naftali Bennett called on the government to find a compromise on the Draft Law, following the haredi parties' threat to topple the coalition if the law is not passed.
Bennett stressed that keeping a right-wing government in power is more important than what he called "ego games".
"We have a good national government and there is great importance in its stability. So I call on both sides to show responsibility and avoid unnecessary ego games," said Bennett. "There already exists a solution which is a moderate and balanced recruitment plan for the haredim that will enable us to continue to lead the State of Israel," Bennett added.
The Shas and UTJ factions have told Netanyahu that they will refuse to vote for the 2019 budget until the Draft Law is passed. By law, Israel's government must pass an annual budget. Failure to pass the budget would cause the government to dissolve.
While the haredi factions have drafted a proposed Basic Law which would enshrine Torah study as a "basic value" of the State of Israel, and allow the government to circumvent the court's ruling and enable it to grant draft exemptions or deferments, Defense Minister Liberman announced last week that he had established a committee dedicated to passing a draft law without involving the haredi factions.