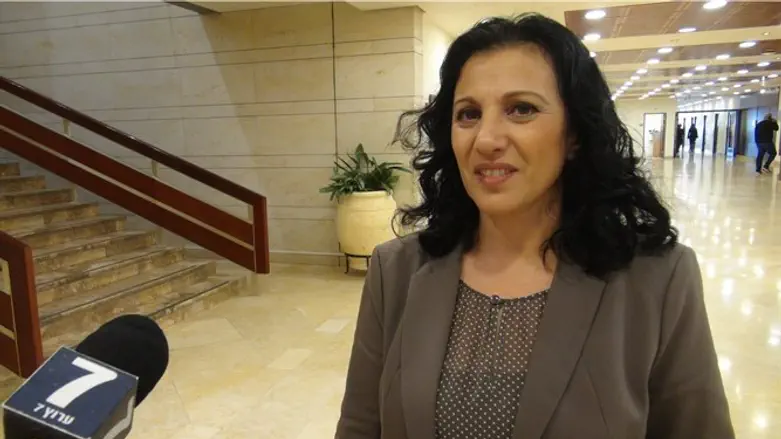 Nurit Koren
Hezki Baruch
MK Nurit Koren (Likud) said Monday she found U.S. Vice President Mike Pence's speech to the Knesset very positive, but said she also has some reservations.
"It was an excellent speech that once again shows that the United States is our friend, that they are concerned about the interests of the State of Israel and that the visit now is intended to strengthen us," Koren told Arutz Sheva.
"The most important thing that was said is that they support Netanyahu's statements that Iran is dangerous and is on its way to become a nuclear power and threaten the whole world. Pence said that they would not allow Iran to become a nuclear state," she added.
At the same time, said Koren, "It was a bit bothersome that he spoke about the two-state solution. We need to sit down and talk because we will only achieve peace through dialogue, but first of all we need recognition of the State of Israel, of its sovereignty and of our right to live here."
As for the provocation of the Arab Knesset members, who held up signs reading "Jerusalem is the capital of Palestine" before being ejected from the plenum, Koren said, "The Knesset members from the Joint List showed who they are really concerned about. They care about the Palestinians, instead of serving the Arab minority in Israel."
"They do not respect the Knesset - and they are sabotaging a very important issue. They humiliated an official representative from abroad and insulted the Knesset. We should not allow them to continue with these provocations. Democracy also has to defend itself," she concluded.
"קצת צרם שפנס דיבר על שתי המדינות"
חזקי ברוך