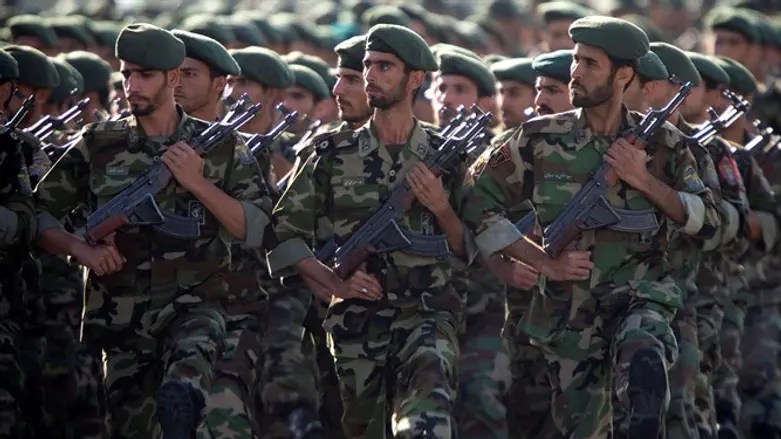 Iran's Revolutionary Guards
Reuters
An Iranian-backed militia in Iraq threatened on Thursday to attack US forces in the country over US President Donald Trump recognition of Jerusalem as the capital of Israel.
"The decision by Trump on Al-Quds [Jerusalem] makes it legitimate to strike the American forces in Iraq," Al-Nojaba militia chief Akram al-Kaabi said in a statement.
The group, established in 2013 and supported by Iran's Revolutionary Guards, numbers around 1,500 fighters and is part of the Hashed al-Shaabi (Popular Mobilization) auxiliary force that has fought alongside the army against ISIS.
Following Trump's announcement, Iran strongly condemned the decision, saying it threatened a "new intifada", or uprising against Israel.
"The provocative and unwise decision by the U.S.... will provoke Muslims and inflame a new intifada and an escalation of radical, angry and violent behavior," said the Iranian foreign ministry in a statement on its website, according to AFP.
The statement said Trump's move was a "clear violation of international resolutions" and that Jerusalem was "an inseparable part of Palestine".
"Iran strongly condemns this move and urges the international community, influential countries and especially Islamic countries to prevent the implementation of this US action, which is only of benefit to the Zionist regime, to preserve the stability of the region," said the statement.
The US has thousands of troops stationed in Iraq to help in the fight against ISIS.
Officially, the Pentagon says it has 5,262 personnel in Iraq, but other figures released by the US military have put the number at almost 9,000.