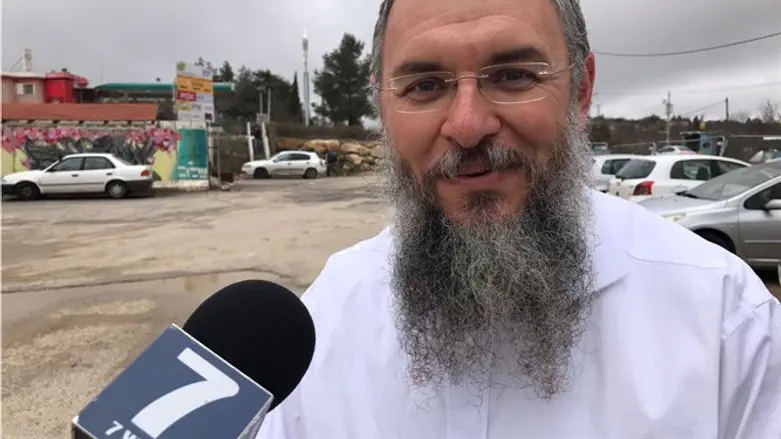 Shlomo Ne'eman
Eliran Aharon
Gush Etzion Regional Council Head Shlomo Ne'eman responded to the recent building permits issued for housing projects in Jewish towns across Judea and Samaria.
"I am excited to report the Higher Planning Committee's decisions," Ne'eman said. "These decisions advance and approve new homes in Gush Etzion. Without a doubt, the best part is the fact that 44 new housing units have been approved in Kibbutz Kfar Etzion, leading the way for and allowing 110 [additional] units to be built."
"In addition, 68 housing units were approved in Elazar, 46 in Nokdim, 206 in Tekoa, 84 in Kfar Eldad, and 17 were approved in order to provide a solution for Netiv Ha'avot. All told, approximately 900 new housing units were approved in Gush Etzion.
"Without doubt, we have much reason to thank Israeli Prime Minister Binyamin Netanyahu, Defense Minister Avigdor Liberman (Yisrael Beytenu), and the ministers of Israel's government and Cabinet. We also need to thank the Civil Administration for advancing all of these plans. This amazing accomplishment is not something to take for granted, and we will watch closely and do all we can in order to implement these decisions as quickly as possible."
Ne'eman also noted that 300 assisted living units for the elderly will be built in Kfar Etzion, many of them founders of the communities in the area.
Ne'eman emphasized that "in the seventy years since Israel's founding and the fifty years since we returned to Gush Etzion and the rest of our homeland in Judea and Samaria, we have brought over half a million people to the area. This is huge, and it requires a change in strategy."
"Therefore, I call on all my friends, on the council heads of Judea and Samaria, and on the government and those who lead it, to do all they can in order to advance the building of roads and infrastructure, and to change the way people see settlements and this part of the land of Israel."
The "tunnel road" to Gush Etzion from Jerusalem, hailed as the solution to travelling to the region at its dedication, was once adequate for the Gush population, but is now being expanded to meet the needs of the burgeoning number of cars and the endless jams caused by the two lane tunnel.