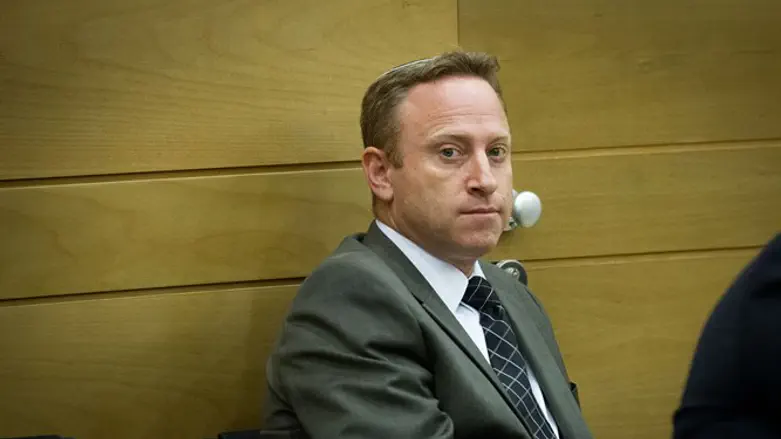 Ari Harow
Miriam Alster/FLASH90
Prosecutors have signed an agreement securing the testimony of a former Chief of Staff to Prime Minister Netanyahu in connection with two ongoing corruption cases.
Ari Harow, who twice served as Netanyahu's Chief of Staff, has agreed to testify in a deal that will keep the political consultant out of jail, it was announced on Friday.
The deal includes a plea bargain agreement, with Harow pleading guilty to fraud but charges of bribery dropped, paving the way for a sentence of community service with no prison term.
On Thursday, police publicized additional details of the open investigations against the Prime Minister, stating that Netanyahu was not being investigated merely for improperly receiving gifts, as previously believed, but for bribery, fraud, and breach of trust.
A Tel Aviv court ordered a ban Thursday evening on details of negotiations between prosecutors and Harow, who, it is believed, will testify against the Prime Minister in the "1000" and "2000" cases.
The first investigation, dubbed the "1000 scandal", began in December 2016 and centers around claims the Prime Minister improperly received gifts from a number of wealthy businessmen.
The "2000 scandal" involves allegations the Prime Minister and Yediot Ahronot publisher Arnon "Nuni" Mozes conspired to soften the paper's left-leaning anti-Netanyahu line in exchange for passage of legislation barring the free distribution of Israel Hayom, a rival paper that has cut into Yediot's readership in recent years.