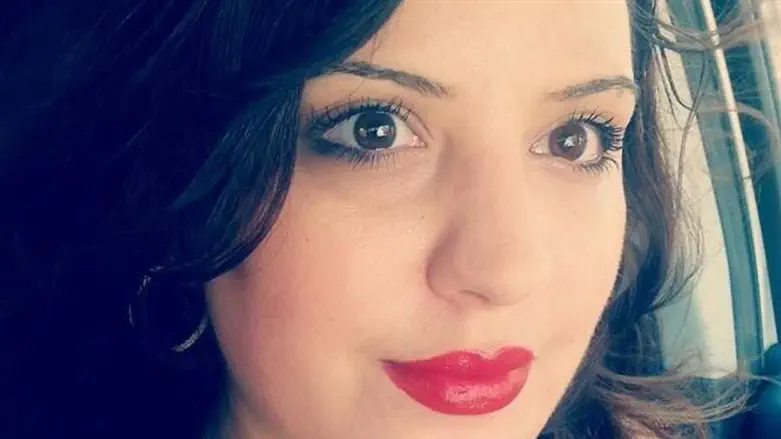 Michal Halimi
Police Spokespersons Unit
The 'Yad L'Achim' anti-assimilation NGO blasted the Israel Police's handling of Michal Halimi's murder, saying that the police ignored obvious signs that the murder was due to nationalist reasons. They also condemned the police for lifting the gag order without first informing her family.
In a scathing press release, the NGO contended that "The police acted extremely carelessly. There was never any doubt that Michal was killed for nationalist reason, and not for romantic ones, as the police had claimed."
"Michal Halimi was killed for being a Jew - the nationalistic element is an inseparable part of the story, '" continued the statement. "Halimi is one of many examples of Jewish girls who were tricked into entering a romantic relationship with Arab men, and were unable to leave."
Yad L'Achim was responding to the lifting of a gag order Wednesday surrounding Halimi's death. Michal Halimi was killed by her Palestinian Arab boyfriend, Muhammad Kharoff from Shechem, who choked her and hid her body in the sands and shrubbery at Holon beach, where it was found by police detectives.
She was in her 8th month of pregnancy and had disappeared in May, but after investigating, police surmised that she was living with her boyfriend. He was questioned, but contradicted himself in testimony when asked her whereabouts. He confessed when her body was found.
Muhammad Kharoff told reporters that "I wanted to kill more Jews! I'm going to kill all the Jews now, one isn't enough for me!" He denied having a romantic relationship with Halimi, contending that he murdered her to pressure Israel into freeing terrorists.