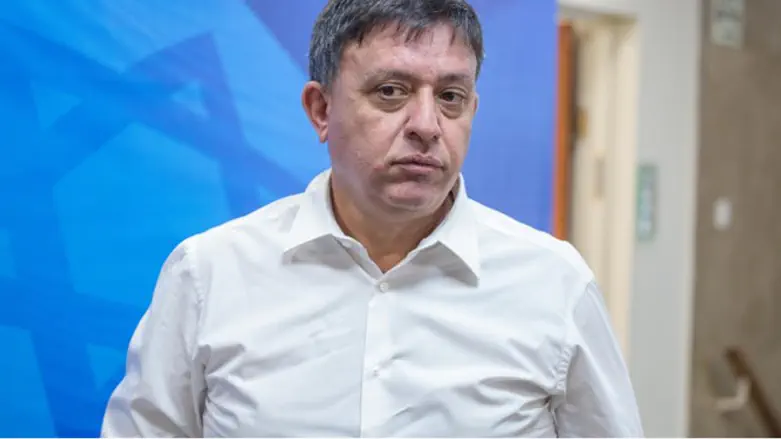 Avi Gabbay, file
Emil Salman/POOL/Flash90
A new Knesset poll predicts that if elections were held today, Prime Minister Binyamin Netanyahu and the Likud party would easily win reelection, despite a shakeup in the leadership of Israel's second largest party.
The survey, conducted by the Statnet polling agency under the supervision of Dr. Camille Fuchs, was publicized on Channel 10 Thursday evening.
Like other recent polls, the Statnet survey shows incumbent Binyamin Netanyahu easily winning an additional term as premier, defeating the Zionist Union – an amalgamation of Labor and the smaller Hatnua party – by an 8-seat margin, 28 to 20.
Despite the defeat of Zionist Union chairman Isaac Herzog and his replacement with former Kulanu minister Avi Gabbay, the party saw only a modest bump in polling – an increase which came at the expense of the center-left Yesh Atid and far-left Meretz parties, not the Likud.
In three polls carried out prior to Gabbay's primary victory, the Zionist Union averaged 16 seats, compared to an average of 21.6 for Yesh Atid and 6 for Meretz.
In the latest poll, Meretz fell to 5 mandates, the number if currently holds, while Yesh Atid fell to 17 – and increase of 6 over its performance in 2015 but a significant decline from the support the party enjoyed earlier this year. In some polls this year, Yesh Atid topped 30 seats, surpassing the Likud.
Overall, opposition parties lost a single seat according to the poll, falling from the 53 mandates they currently hold to 52 seats.
The predominantly Arab Joint List party lost 3 seats in the poll, falling from the 13 it won in 2015 to just 10.
Finance Minister Moshe Kahlon's Kulanu party also lost 3 mandates, declining from 10 to 7 seats.
The haredi United Torah Judaism party gained one seat, rising to seven, while Shas fell from seven to six.
Education Minister Naftali Bennett's Jewish Home rose by 5 seats to 13 from 8, while Defense Minister Avigdor Liberman's Yisrael Beytenu gained 1 seat, getting 7 total.