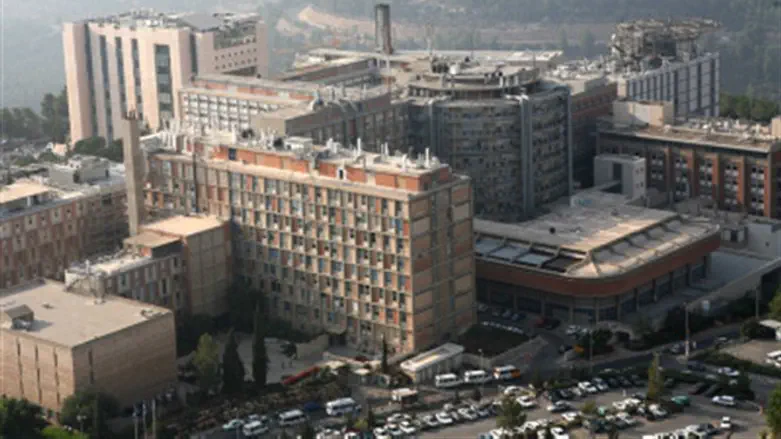 Hadassah Ein Karem Hospital
Flash 90
The regional labor court rejected on Thursday the petition of Hadassah Hospital Ein Kerem in Jerusalem to issue an injunction to the doctors in the Children's Department of Hematology-Oncology against their collective resignation.
As such, in another week and a half the letters that the medical staff in the department sent to hospital management are to become effective, at which time 9 doctors are to leave the department.
At present there is still no solution to the crisis, and the plan laid out by Health Minister Yaakov Litzman has not been accepted by both sides.
Parents of children with cancer who are hospitalized in the collapsing department are angered by the behavior of management, especially that of hospital Chairman Zeev Rothstein, and are apprehensive of the day that the doctors are to quit the department.
On Thursday, Channel 2 published the reaction of the resigning doctors to the proposal of Minister Litzman. They wrote, "Instead of dealing with the crisis, we have before us another empty attempt to influence public opinion by means of communication spins completely detached from reality."
The doctors responded in court to the proposal, saying, "Instead of speaking with the doctors, letters were sent behind their backs, flooding the press, and they expect that this will solve the crisis." The doctors asserted that Litzman's proposal "has no real news for children and doctors that can help solve the crisis."
"The proposal of the Health Minister, which will enable continued bone marrow transplants for children in the department for adults, endangers children sick with cancer at Hadassah. There is no justification in preventing the the doctors from quitting. They must be allowed to resign from their positions, as they requested," they wrote in their response.