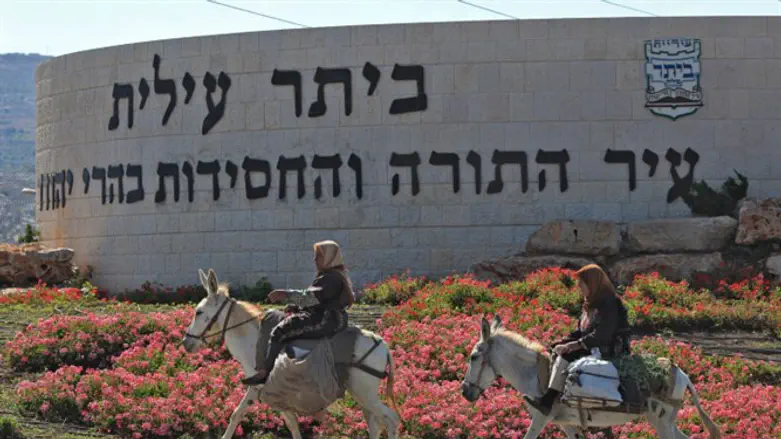 Beitar Ilit
Flash90
New data procured by the Yesha Council demonstrates 421,400 Israeli residents living in Judea, Samaria, and the Jordan Valley at the end of 2016.
Analysis of recent year's data shows that in the local population's annual growth in 2016 was 3.9% per year, while in the last decade the average annual growth was recorded at 4.7% per year, more than twice the average increase in Israel, which stands at 1.9% per annum.
The increase in 2016 (3.9%) linked to the increase in 2015 (4.0%), but a check of the data in percentages from the last decade reveals that despite the moderate increase in growth of the number of persons per year (15,700 a year), there is a downward trend in the percentage of annual growth (from 4.7% in 2012).
According to the above data, despite the growth in numbers, the population of Judea, Samaria, and the Jordan Valley cannot maintain a matching annual growth trend, such that although each year sees an increase in the number of persons per given area (due to natural growth and migration), there is a decrease in overall annual growth, which is probably in consequence of the construction and planning moratorium of recent years.