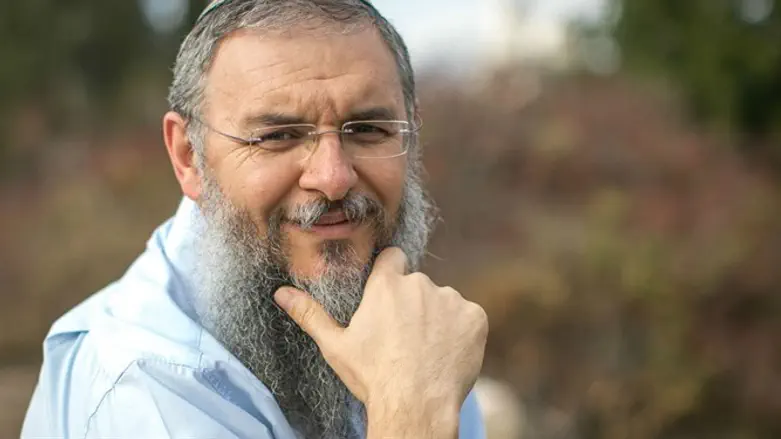 Shlomo Neeman
Photo: PR
Shlomo Neeman, a resident of Karmei Tzur in Gush Etzion, on Thursday afternoon announced his intention to run for mayor of the Gush Etzion Regional Council.
Ne'eman, 43, a married father of five children and two grandchildren, immigrated to Israel from the Soviet Union at the age of 17 and began learning at Yeshivat Har Etzion in Alon Shvut. He worked at the Jewish Agency for many years at the division management level, managing 1,500 employees and a $50 million budget. He is currently a senior adviser to Minister Zeev Elkin.
He has also worked hard to bring Soviet Jews to Israel, helping them return to their Jewish heritage and to connect to the Israeli experience.
He has been a frequent visitor to the Temple Mount. In 2011 while accompanying his daughter to the Temple Mount on the morning of her wedding, he was arrested and detained for putting a pinch of dust in a matchbox.
Neeman was also one of the activists who in 2005, organized patrols of civilians along the Gush Etzion roads to help guard against Arab attacks.
In the statement announcing his candidacy, Neeman said that the his platform is "first and foremost about establishing Israeli sovereignty over all parts of Gush Etzion starting with Eastern Gush Etzion, with the vision of connecting all the parts of Gush Etzion together as one bloc, from Kedar (just East of Jerusalem) to Geva'ot (West of Alon Shvut), and from Karmei Tzur (North of Hebron) to Har Gilo (just South of Jerusalem).
"We must build and develop the Gush and use all our powers apply to applying Israeli law in all its parts, erasing the Green Line from the map of the nation," said Neeman.