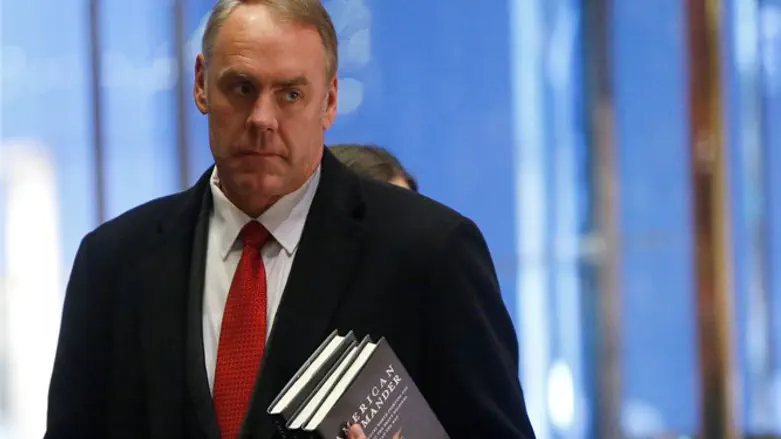 Ryan Zinke
Reuters
U.S. President-elect Donald Trump has offered the interior secretary position to Montana Representative Ryan Zinke, two transition officials and someone familiar with the offer told Politico on Tuesday.
The sources said Zinke, an ex-Navy Seal commander, has yet to accept and has given no indication as to which way he is leaning. Zinke is also being discussed by prominent Washington Republicans as a possible 2018 candidate for the Montana Senate seat now held by Democrat Sen. Jon Tester, according to Politico.
Zinke's office declined to comment, and Trump's transition team did not immediately respond to a request for comment.
Zinke, an early Trump supporter, threw his weight behind Trump in late May and stuck by him despite numerous Democratic attacks for doing so. He also campaigned with him, and his wife, Lola, is a member of the transition team dealing with veterans issues.
The offer comes just days after multiple news outlets reported that House Republican Cathy McMorris Rodgers (R-Wash.) was the favorite to win the position. Multiple top Trump aides were not sold on the Washington Republican, however, and encouraged Trump to broaden his search, according to Politico.
She, Zinke and Rep. Raul Labrador (R-Idaho) all interviewed for the job Monday.
The Trump team reportedly called Zinke last Thursday, and asked him to come in for the interview. He was traveling by plane on Tuesday evening, but is expected to accept Trump's offer when he lands.
As interior secretary, Zinke would oversee about one-fifth of the nation's land, including national parks, wildlife refuges, tribal lands and areas ripe for drilling, mining, wind and solar development, and oil and gas pipelines.
Zinke could help Trump unravel the department's recently finished five-year road map for offshore oil and gas drilling.
On climate change, Zinke has called for a "prudent" approach to the issue that does not do too much damage to the coal industry, according to Politico.
Trump's cabinet continues to take shape, after he officially named Rex Tillerson as his nominee for Secretary of State earlier on Tuesday.
On Monday, Trump nominated retired General John Kelly as his choice for Secretary of the Department of Homeland Security.
Other appointments include Dr. Ben Carson as Secretary of Housing and Urban Development (HUD) and retired General James Mattis as Defense Secretary.