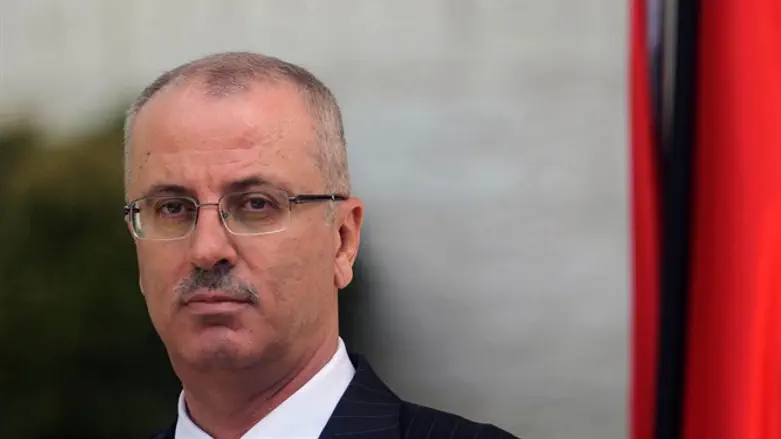 PA Prime Minister Rami Hamdallah
Flash 90
The Palestinian Authority (PA) government on Tuesday called for Israel to be prosecuted for alleged "war crimes" against Palestinian Arabs.
In a statement released following a meeting led by PA Prime Minister Rami Hamdallah, the government accused Israel of opposing the French peace initiative for an international peace conference, and acting to prevent it from taking place.
Israel indeed opposes the French initiative, but this is due to the fact that it says the only way to reach a peace agreement is through direct talks with the PA, which the PA refuses, choosing instead to impose preconditions on talks.
Tuesday's statement by the PA government also claimed that Israel is seeking to thwart any international effort that would require it to comply with the decisions of international institutions, and is trying to gain time to further establish the "occupation", expand "settlements" and continue the "Judaization" of Jerusalem.
The government also expressed its displeasure over the fact that the UN Security Council is failing to work to prosecute Israel for "war crimes" and "crimes against humanity", and does not force an Israeli withdrawal to the pre-1967 borders.
The statement also refers to the terrorists being held in Israeli prisons as "heroes", despite the fact that many of them are serving a prison sentence in Israel for their involvement in the murder or attempted murder of Israelis.