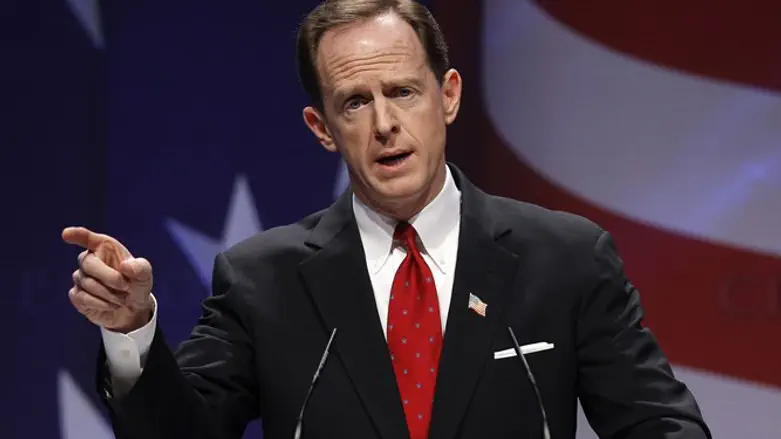 Pat Toomey
Reuters
The Republican Jewish Coalition is spending $500,000 in Pennsylvania to protect incumbent Sen. Pat Toomey in a battleground state.
Matthew Brooks, the RJC's executive director, told JTA on Monday that the ad campaign targeting Toomey's challenger, Katie McGinty, had topped $500,000, double what a political action committee affiliated with J Street, the far left Jewish Middle East policy group, is spending to support the Democrat.
The RJC is running an ad on the internet and on television targeting McGinty for her support of the Iran nuclear deal. J Street, similarly, is targeting Toomey for opposing the sanctions relief for nuclear rollback deal reached last year.
The Iran deal has become a battleground this election between left liberal pro-Israel groups that backed the agreement and centrist and right-wing pro-Israel groups in opposition. It has figured in a number of Senate and U.S. House of Representatives races.
Pennsylvania is among the states Democrats hope to win to regain control of the Senate. The race between Toomey and McGinty is tight.