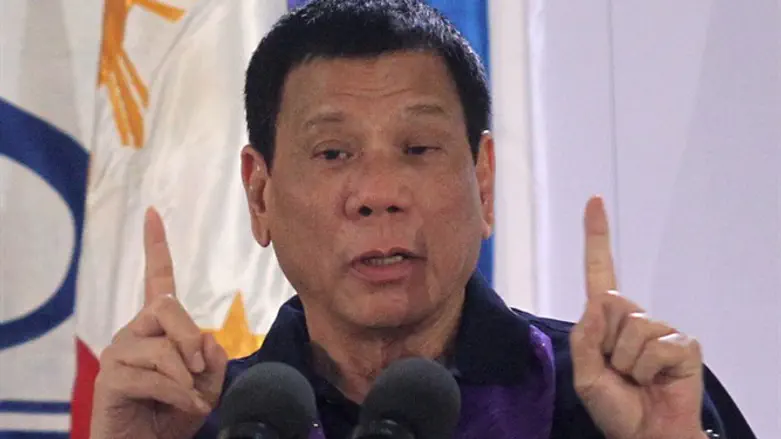 Rodrigo Duterte
Reuters
Philippines President Rodrigo Duterte apologized Tuesday after comparing himself to Hitler last weekend. The comparison came during a speech on drug addicts, when the president declared that he has no issue exterminating 3 million drug addicts in a fashion similar to how Hitler murdered 6 million Jews.
On Sunday, President Duterte apologized at a press conference, and on Tuesday, he visited a local synagogue and apologized to the local Jewish community.
"The President explained that the press put together the 'juicy' parts of what he said which were actually phrased differently," explained an Israeli who was at the synagogue. "Even before, we understood that his words were taken out of context. The respected members of the community were gathered and he apologized three times. He behaved in a noble manner."
"He threw aside his speech and spoke from the heart," the Israeli community member added. "It was a big gesture of respect, everyone was touched. Every time he apologized people clapped."
"There was never an intention on my part to derogate the memory of the six million Jews murdered by the Germans," stated Duterte, at a press conference earlier this week. "I apologize profoundly and deeply to the Jewish [community]."