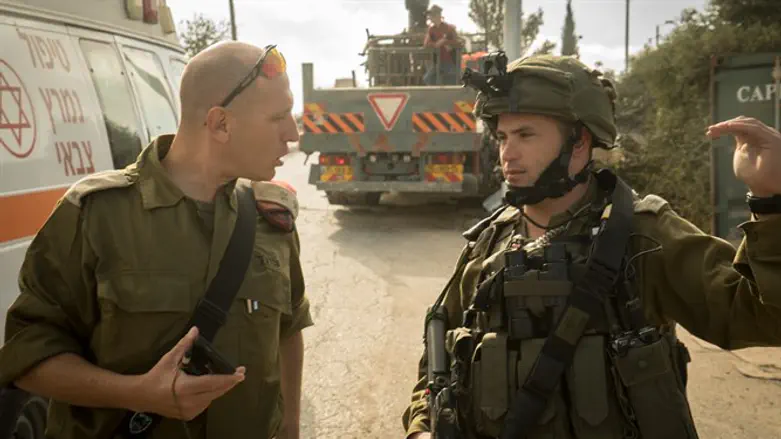 The military exercise
Photo: IDF Spokesman
Over the weekend, a counter-terrorism drill was conducted by the IDF, with several units participating, including the 50th battalion of the Nachal brigade and the 46th battalion of the 401 brigade.
The drill saw the units dealing with a simulated terrorist shooting attack on one of the main roads in the area.
The simulated incident included casualties. The IDF forces ran a quick sweep of the whole road, trackers operated in the open areas, and the entire force did all it could to locate and neutralize the simulated threat and capture the group of terrorists. The exercise ended in success as the IDF forces were able to locate the "terrorists" and arrest them.
"We are acting tirelessly to protect the residents of the area and prevent terrorist attacks. We are acting with all possible force against terror in Judea and Samaria, and all this is part of the larger effort to foil all terror attempts directed against the residents and citizens of Israel," said deputy commander of battalion 50, Major Sagi Mordechai.
"We view these exercises as an integral part of the fight against terrorist activity, and as crucial in preparing our forces to deal with real incidents."