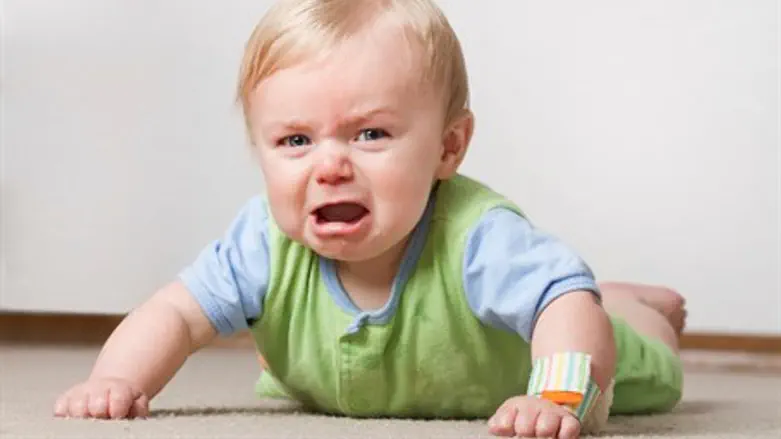 Crying baby (illustration)
Thinkstock
Last month, a 2-year-old was brought to a Terem emergency medical center in Ashdod with a broken leg. The toddler received medical attention quickly and a cast was put on his leg. Two days later, his family brought him back to the clinic since the toddler was screaming in excruciating pain.
Apparently, the medical staff bandaged up the wrong leg and the toddler suffered for two days. His parents explained that after bringing him home the first time, they assumed his cries of pain were due to the fracture and the cast, so they gave him painkillers to calm him down. Only after his condition began to worsen and he had a fever, did they decide to return to the clinic.
After a brief examination, the medical staff realized the mistake, remove the cast off the toddler's left leg and placed a new one on his broken right leg. Now, the child's parents are suing the clinic for over 100,000 shekels (26,000 USD) for medical damages, loss of workdays, medical expenses and future damage that may be caused to the child because of injuries he suffered.
The suit claims that doctors "failed to take all appropriate measures to prevent the incident and misdiagnosed the child."  The report added that "the medical clinic caused a 2-year-old child unnecessary pain, suffering and disability."
A statement by Terem confirmed the incident and noted that, "at no stage was any harm inflicted on the patient… we have yet to received any complaint or lawsuit on the matter. We will proceed to provide professional and quick medical services to our hundreds of thousands of patients."