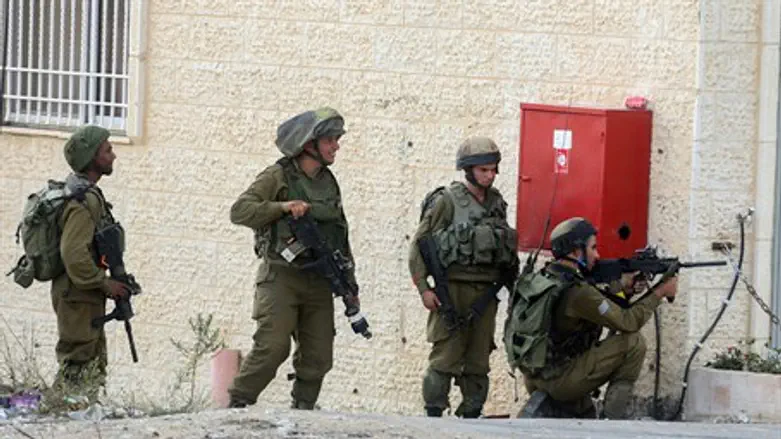 IDF soldiers operate near Ramallah Ffile)
STR/Flash 90
The IDF recently reduced its activities in the areas controlled by the Palestinian Authority's security ("Area A"), Channel 10 reports Tuesday night. 
The reduction in security coordination may have helped cause Tuesday evening's terror attack near Dolev, the news agency revealed, as the IDF has significantly reduced patrols in PA cities and terrorists now must be arrested by PA security forces. 
In previous months, the IDF made 90% of the arrests in the PA; PA security forces only carried 10% of the burden. Now, the PA is responsible for 40% of its own security.
The Area A withdrawal, even if partial, has been highly controversial. The PA demanded the IDF presence be removed from all PA-controlled cities in a total withdrawal; the Security Cabinet eventually ruled that the IDF would still have the right to enter Area A "at any time," ergo on an as-needed basis. This is, however, the first time such a withdrawal has been confirmed in practice.