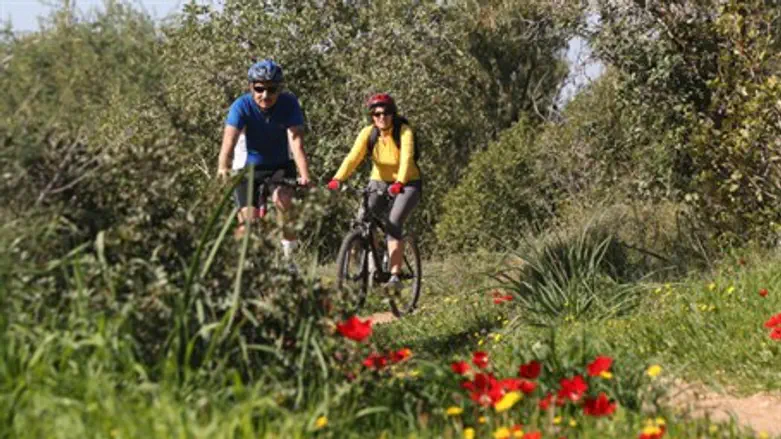 Israelis enjoy the sunshine (file)
Yossi Zamir/Flash90
Skies will be partly cloudy on Monday with a significant drop in temperatures. Despite this, weather will remain hotter than the seasonal average. 
The expected highs for the day: 28°C (82.4°F) in the Golan Heights, 33°C (91.4°F) in the Kinneret, 25°C (77°F) in Haifa and Tel Aviv, 27°C (80.6°F) in Jerusalem, 31°C (87.8°F) in Beer Sheva, 34°C (93.2°F) in the Dead Sea, and 37°C (98.6°F) in Eilat.
On Tuesday, temperatures will rise significantly for a 24-hour heat wave, forecasters say. Towards the evening, winds will become stronger and will be dustier.
Following the heat wave, temperatures will drastically drop on Wednesday to lower than the seasonal average.