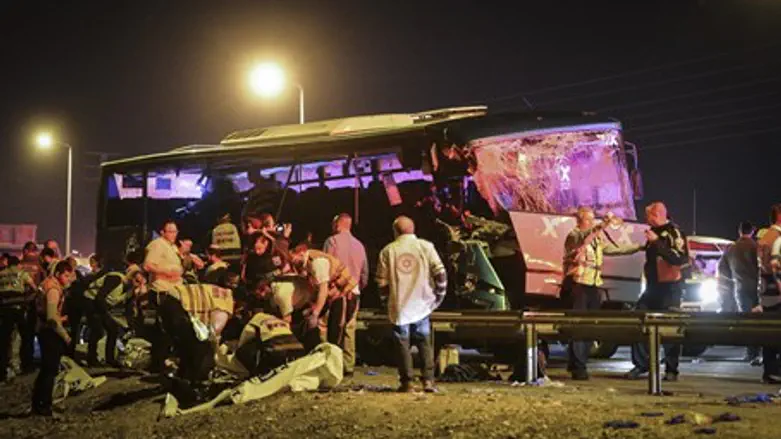 Highway 1 bus crash
Photo: Flash90
Due to harsh criticism, the Egged bus company has published a new condolence message Thursday morning in the haredi press listing the names of the six passengers killed in the lethal crash on Highway 1 this Sunday.
Written posters read, "We mourn in pain and sorrow the death of the six lost in the tragic line 402 crash: Levy Yitzhak Amdadi z"l; Yisrael Weinberg z"l; Ya'akov Meir Heshin z"l; Aharon Mordechai Cohen z"l; Leah Malmud z"l; Chaya Pasha Frenkel z"l."
"Our sincere condolences to the families mourning the loss of their loved ones," the poster concludes.
The new condolence message was posted following harsh criticism to Egged upon its initial press release, in which it neglected to acknowledge the names of the victims. Egged officials explained that they did not post the names because they did not want to upset the bereaved families.