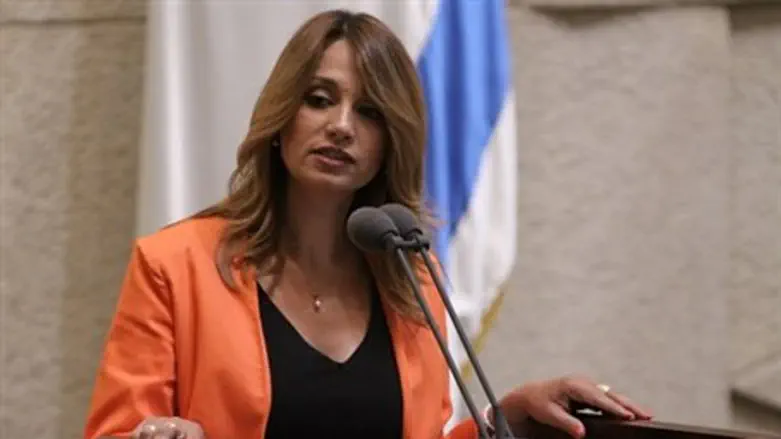 MK Shasha-Biton
Flash 90
MK Yifat Shasha-Biton (Kulanu), who heads the Knesset's Children's Rights Committee, demanded Sunday that the Arutz Sheva Hebrew-language website remove a game called "Neutralize the Terrorist" from its children's section.
Shasha-Biton publicized her request even though Arutz Sheva had already told her it had taken down the game.
"I was surprised to see that an Israeli media channel has launched a violent game that involves the children, wounds their soul and pulls them into the depths of the conflict," she wrote, "instead of removing them from the circle of violence."
Following this, the Chairwoman of Arutz Sheva, Rabbanit Shulamit Melamed, asked Shasha-Biton whether she was similarly demanding that all large websites remove children's games that involve war and combat situations.
"These games could damage the children's education, get them used to aggressive behavior and violence, and lead them to adopt wrongheaded norms of solving conflicts through force," she said.
Violent games "are opposed to the education to peace, brotherhood and cooperation that we wish to leave for our children," said Melamed. "We hope MK Biton will see to it that Arab children will stop being exposed to incitement to violence as well."