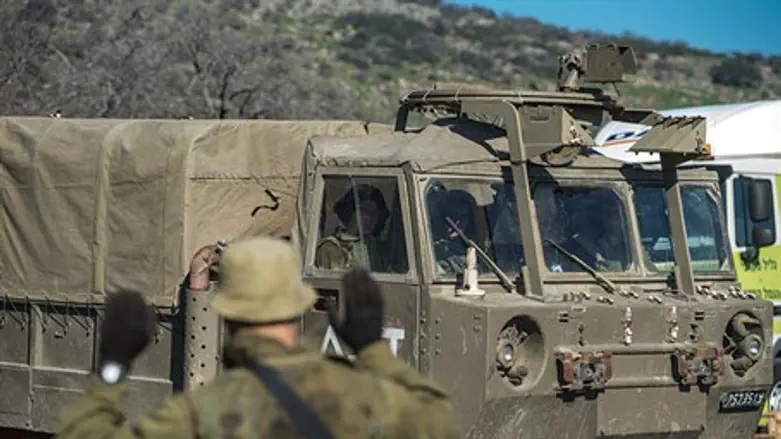 IDF forces seen reinforcing presence in the Golan Heights (file)
Flash 90
Three mortar strikes landed in the northern Golan Heights on Tuesday morning, in what appears to be stray "spillover" fire from the internecine war taking place just over the border in Syria.
The mortar shells fell on the Israeli side near the border with Syria.
Initial details of the incident indicate that the fire was not intentional. No wounds or damage have been reported.
"Spillover" strikes have become a not so uncommon incident in the Golan Heights in recent months.
In late September mortar shells came hurtling over the border on two days back-to-back, during the Sukkot holiday.
The IDF responded by striking two Syrian army sites, holding the Syrian regime responsible for the fire emanating from its territory.
In August, rocket fire from Syria struck the Golan Heights, in an incident Israel said was a direct order from Iran.
Defense Minister Moshe Ya'alon (Likud) later warned the West that the incident was a "promo" for what will happen once the sanctions on Iran are lifted as part of the nuclear deal signed with the West.