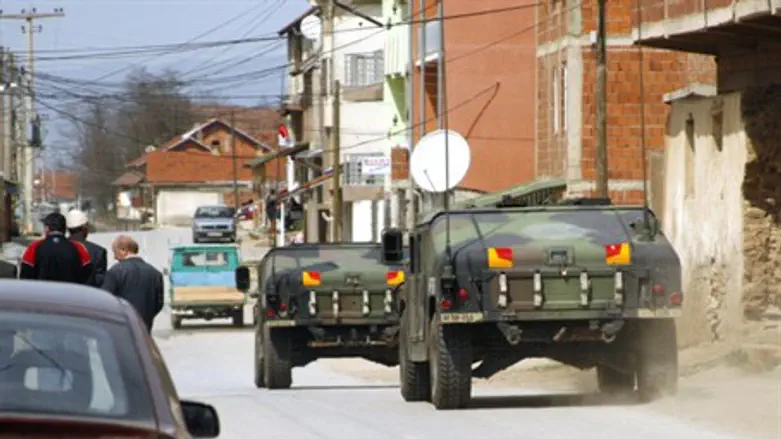 Kosovo (illustration)
Vedat Xhymshiti/Flash 90
Kosovo has indicted seven ethnic Albanian Muslims on terrorism charges over alleged plans to take up arms with the Islamic State (ISIS) group or recruit fighters for the insurgents, officials said Monday.
Five of the indicted "agreed to go to the war in Syria and join the group of Albanians who fight on the side of the terrorist organization ISIL," another name for ISIS, the Kosovo prosecutor's office said in a statement, reports AFP.
Two others, including an imam, were charged with recruiting fighters or "urging other persons to commit or participate in the commission of terrorist acts," the statement said.
The suspects were arrested separately from June-October 2014.
Five defendants, including the imam, have remained in detention since being taken into custody, while one suspect is under house arrest and another is out on bail, according to a prosecutor's spokesman.
The indictment was the latest in a series of efforts by authorities in Kosovo to prosecute radical Islamists, recruiters or fighters.
The interior ministry estimates that around 300 Kosovars have joined the Islamic State group in Syria and Iraq. Half of them have been prosecuted so far, according to Interior Minister Skender Hyseni.
Kosovo has a 90% Albanian majority of Muslims, with most of them said to have pro-Western sentiments.