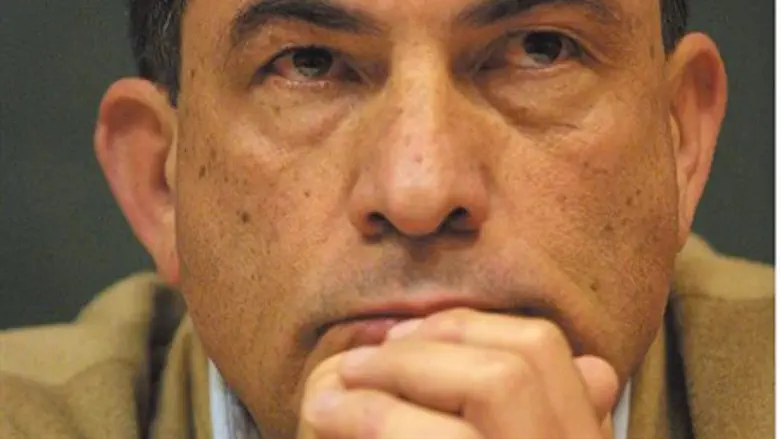 Gideon Levy
Flash 90
The Israeli journalists who were arrested Monday afternoon near the IDF checkpoint at Tulkarem, after they entered the Palestinian Authority-controlled Area A of Judea-Samaria without permission or IDF coordination, have been revealed as none other than Haaretz's Gideon Levy and Alex Levac. 
Haaretz itself has blamed the IDF for the incident. 
"Their job is to help the vital work of journalists and not sabotage it under false pretenses, and certainly not to arrest journalists performing their duties," the newspaper stated Monday night.
Levy responded to the incident, saying he would "call a spade a spade. It was a false arrest of journalists designed to thwart our work. For 30 years I have surveyed the Occupation and I will continue even if they arrest me every week."
The journalists openly rebelled against the IDF upon entering at a checkpoint, police stated, and "provoked [against IDF officers], spat, and cursed [at them]." It has now been revealed as well that one or both of them attacked a high-ranking officer at the scene. 
A patrol car from the Samaria District Police arrived and detained the two for questioning at the Ariel police station.
The two are being held on suspicion of violating military orders and entering Area A without permission, as well as assault on IDF soldiers.