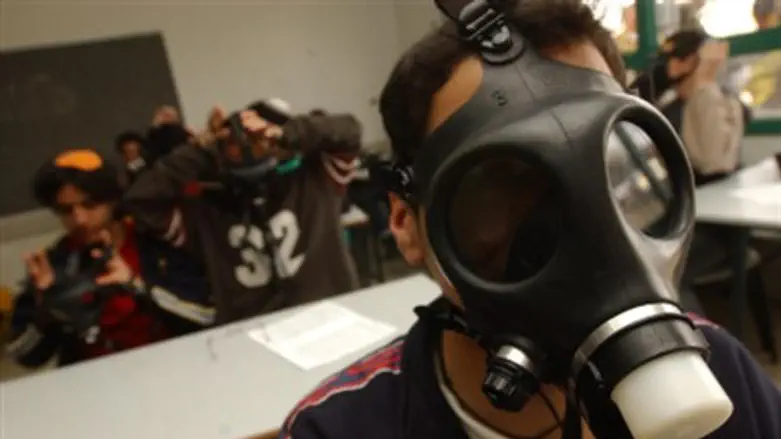 Gas masks in Israeli school drill (file)
Israel news photo: Flash 90
Channel 2 reports tonight that in light of the changing security situation - as well as Syria's initiative to stop its chemical weapons program - the Security Cabinet is expected to stop producing and distributing gas masks.
A rush on gas masks exploded earlier this year after reports surfaced of Syrian chemical weapons use this summer, amid rumors of a possible US strike on the region. In response, the government launched a distribution program to issue gas mask kits to all registered citizens, leaving long lines and expensive ebay listings in its wake.
The distribution program did not reach everyone, however; 40% of Israeli citizens still remain without gas mask kits. 
A decision is expected to be reached later this week.