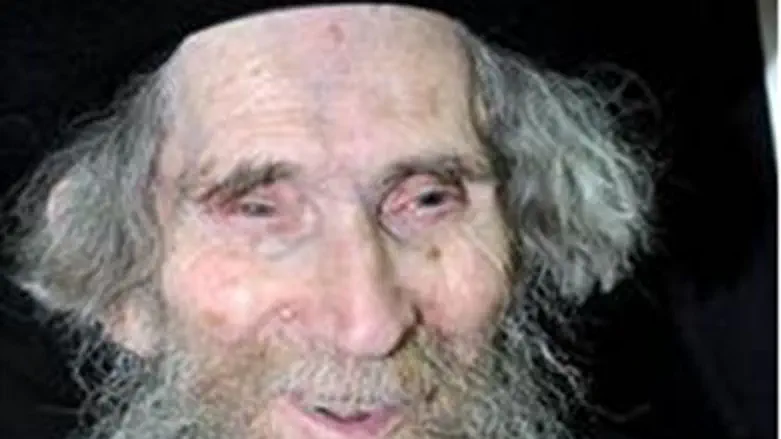 Rabbi Aharon Leib Shteinman
Flash 90
Judge Shmuel Melamed decided Thursday morning to extend the detention of Yehuda Piltz, the suspect accused of attacking Rabbi Aharon Leib Shteinman on Tuesday. Piltz will also be transferred to a psychiatric hospital.
The attack on Rabbi Shteinman, the 99-year-old leader of Israel's Lithuanian hareidi community, took place Tuesday night when a man in his 20's broke into his home and reportedly proceeded to shake the rabbi vigorously. The assailant was restrained by the rabbi's followers who were nearby. Rabbi Shteinman is still reportedly recovering from the incident.
In addition to extending his detention for a further three days, Judge Melamed also ordered prison authorities to transfer Piltz to the Abarbanel Psychiatric Hospital, and indicated that he is "in a psychotic state."   
An indictment is expected to be served against the suspect on Friday.
Letter sent by suspects family

Meanwhile Piltz's family has delivered a letter to the home of Rabbi Shteinman stating that Piltz was mentally unwell and his behavior was not motivated by rational thinking. Despite this, police claim that the attack had a direct connection to a recent Jerusalem municipality elections dispute between the main Degel Hatorah party led by Rabbi Shteinman and a breakaway faction led by another senior community leader, Rabbi Shmuel Auerbach.
Rabbi Auerbach presented a separate list, the Bnei Torah (Sons of Torah) party, which won 1 seat on the council, while the Degel Hatorah list that follows the authority of Rabbi Shteinman picked up 8 seats.

During the elections Rabbi Shteinman had spoken out harshly against Rabbi Auerbach, who found a threatening note on his car a day ahead of Tuesday's election demanding he cancel the list set to compete with Degel Hatorah.

The argument between the supporters of Rabbi Shteinman and Rabbi Auerbach trails back to a dispute over who would succeed Rabbi Yosef Shalom Elyashiv, when he passed away in 2011.

Protests
Last night a rally was held in the hareidi city of Kiryat Sefer in protest of the attack against Rabbi Shteinman. During the event, the city's chief rabbi read out a letter from the suspect's family, which spoke of him as a disturbed individual and condemned what it said was the "shocking" attack.