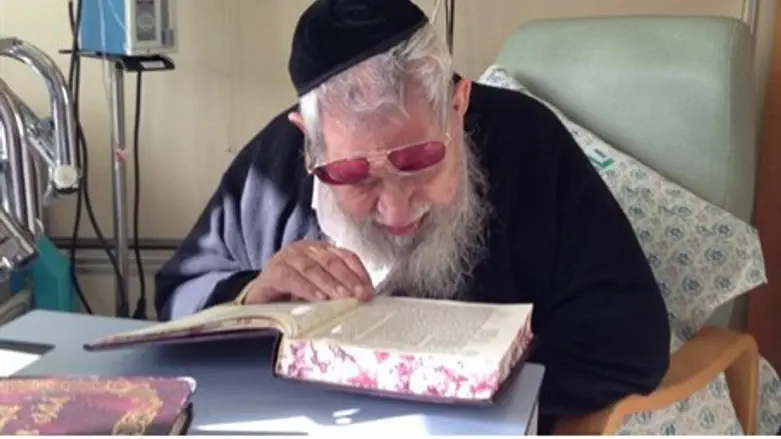 Rabbi Ovadia in hospital
Spokesman
Rabbi Ovadia Yosef was taken to hospital on Saturday night, the latest in a series of hospitalizations for the 93-year-old spiritual leader of the Shas party.
The rabbi's family said that he is in good condition and was hospitalized due to weakness and dehydration.
Rabbi Ovadia Yosef did not leave his home for Shabbat prayers at the synagogue due to weakness. The family has asked the public to pray for his recovery.
Two weeks Rabbi Yosef was released from the Hadassah Ein Kerem Hospital in Jerusalem, after a ten day hospitalization during which he was treated for an infection.
Rabbi Yosef had to celebrate Rosh Hashanah at the hospital with relatives at his bed side, but his family said after the holiday that his condition was improving.
The rabbi's family has called on the public to pray for the recovery of Rabbi Ovadia ben Georgia.