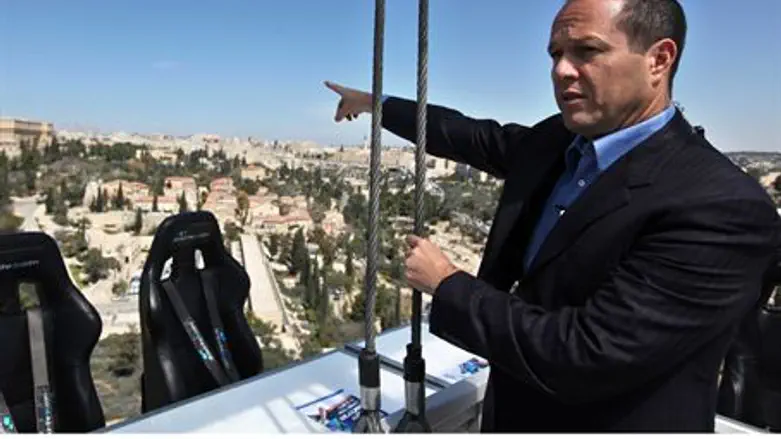 Jerusalem Mayor Nir Barkat at
Israel news photo: Flash 90
"Dividing Jerusalem will never function, it will never work," insisted Nir Barkat, current mayor of Jerusalem, in an interview with the Associated Press on Tuesday
"Any partition of the city as part of a future peace agreement with Palestinians will not work, only a united city could function and thrive," Barkat declared, continuing to say that thoughts of breaking up Israel's capital should be off the table altogether.
Barkat said that his administration has treated the city's Arab residents honestly and equally and that alone might affect the political future of Jerusalem.
However, Israeli and Palestinian Authority negotiators are currently debating the capital's future, having recently resumed negotiations after five years during which Palestinian Authority Chairman Mahmoud Abbas refused to meet.
The Palestinian Authority demands power over parts of Jerusalem in order to build it as their future capital of a "Palestinian State." They consider any Israeli construction there as "illegal settlements" that hinder the prospect of peace.
Barkat was outspoken on his belief that Israel must retain control over all of Jerusalem and said that giving away any part of it would be a "bad deal."
"Doing a bad deal is worse than no deal" Barkat concluded.