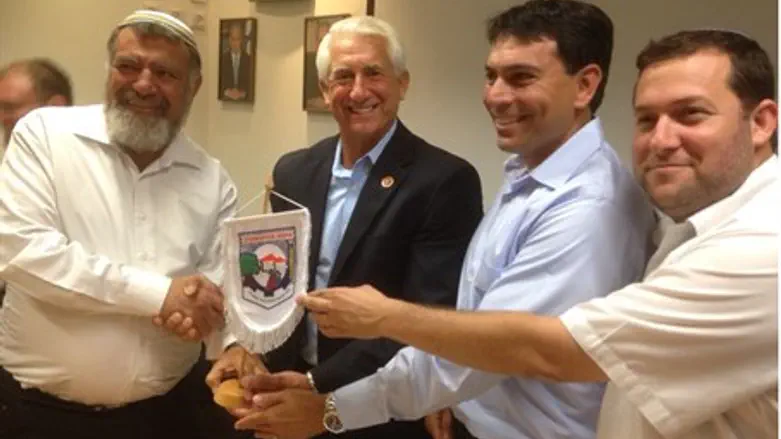 Dave Reichert in the Shomron
Shomron Regional Council
Dave Reichert, the U.S. Representative for Washington's 8th congressional district, arrived in Israel last week and embarked on a busy tour throughout the country.
In an interview with Arutz Sheva's Yoni Kempinsky, the congressman discussed his main reason for visiting Israel: to make connections and learn about the field of security.
"We traveled this week with firefighters, first-responders, and police from America. These are people that are experts in their field in the United States, but we feel we have a lot to learn from the people here in Israel," Reichert said.
He continued to speak highly of Israel's efficient security systems, which he says the United States can benefit from implementing.
Reichert also met with several leaders, including MK Yoni Chetboun, who shared his alternative proposal of a "two-state solution" with Congressman Reichert on Thursday.
In regards to the situation in Syria, Reichert says that the U.S. remains unsure whether or not to strike Syria and that "Israel has the right to protect herself, families and children, from any kind of aggression."