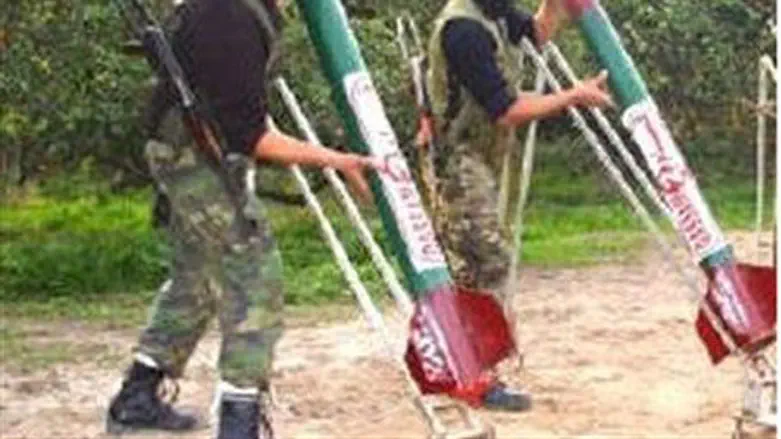 Kassam rockets
Israel news photo: Flash 90
In a report released Thursday, international leftist human rights group Amnesty accused both Israel and Hamas of committing "war crimes" during Operation Pillar of Defense last year. The accusations were made in the organization's annual report.
According to the report, both sides shot indiscriminately at civilian targets. Both also violated international agreements and committee human rights violations. While it was Hamas that fired thousands of rockets at Israeli targets – a major war crime – Israel's violations surround its ongoing naval blockade of Gaza, the report said.
Israeli defense officials say that the blockade is necessary to prevent Hamas terrorists from acquiring weapons, which will be used to attack Israeli civilians. "To place Israel's defensive actions in the same context as Hamas' attempts to murder Israeli civilians is ridiculous," a source in the Foreign Ministry said.
The report also slammed Israel for continued settlement activity in Judea and Samaria, and Hamas and the Palestinian Authority for repressing and torturing groups and individuals opposed to their rule, two additional issues that have no points of comparison when reporting human rights issues.