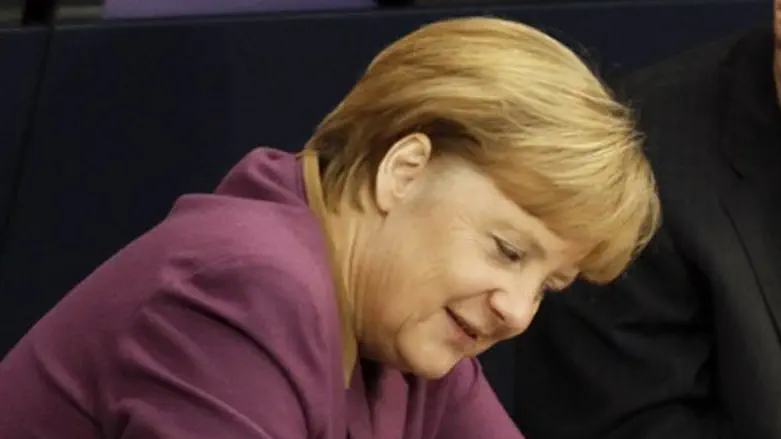 German Chancellor Angela Merkel
Reuters
German Chancellor Angela Merkel is trying to convince Israel that her nation has remained the good friend to the Jewish State it has always tried to show itself to be.
Merkel said in a podcast broadcast Saturday that Germany maintains an unchanging commitment to Israel's security. "Germany will always stand by Israel," she said, when it comes to guaranteeing its safety.
She also said Israel should return to the negotiating table with the Palestinian Authority – now that it has in essence been recognized as a sovereign state by the United Nations.
Merkel is expected Thursday to meet with Prime Minister Binyamin Netanyahu in Berlin.
The PA won a pivotal vote Thursday at the U.N. General Assembly in which the status Palestine Liberation Organization (PLO) which represents the PA was upgraded to that of a nonmember observer state, the same as the Vatican.
One day later, Israel approved plans to build 3,000 new homes located in Judea, Samaria and parts of Jerusalem restored to the capital in the 1967 Six Day War.  The areas are disputed by the PA as territory the entity claims for the UN-recognized state, but all of which currently belong to Israel, and under Israeli control.
All of the areas occupied by the Palestinian Authority have been under Israeli control since 1967, when Israel won the Six Day War provoked by surrounding Arab nations. Among them was Jordan, which controlled the areas now occupied by the PA and by Israel.