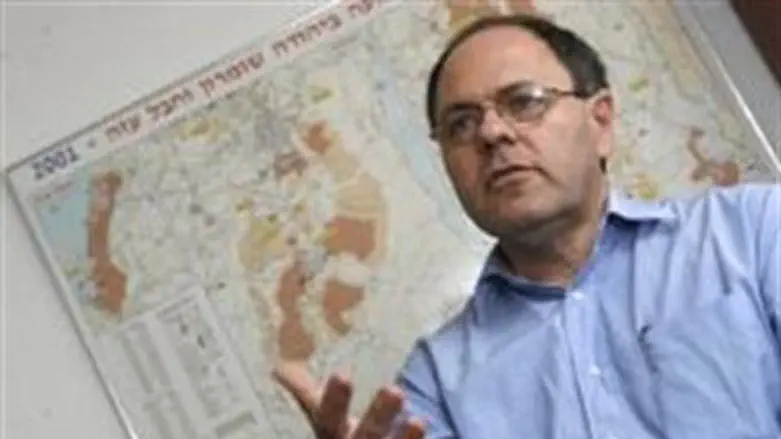 Danny Dayan
Israel news photo: Flash 90
The Council of Jewish Communities in Judea and Samaria (Yesha) has challenged Netanyahu not to wait for elections and to approve the Levy Report that would end discrimination against Jews living beyond the Temporary Armistice Lines of 1949.
Danny Dayan, chairman of Yesha, told Arutz Sheva, "I think that the duty of the government that named the commission is to approve its recommendations. The government cannot postpone it to the next government.
"We are talking about correcting discrimination against Jewish settlements in Judea and Samaria...and you cannot postpone things like that."
The Levy report was written by three legal experts and headed by retired High Court Justice Edmund Levy. The legal panel rejected the term "occupation" and the international community's position that "settlements" are illegal. The legal experts declared that Jews have the legal right to live in all of Israel, including areas restored to the country in the Six-Day War in 1967.