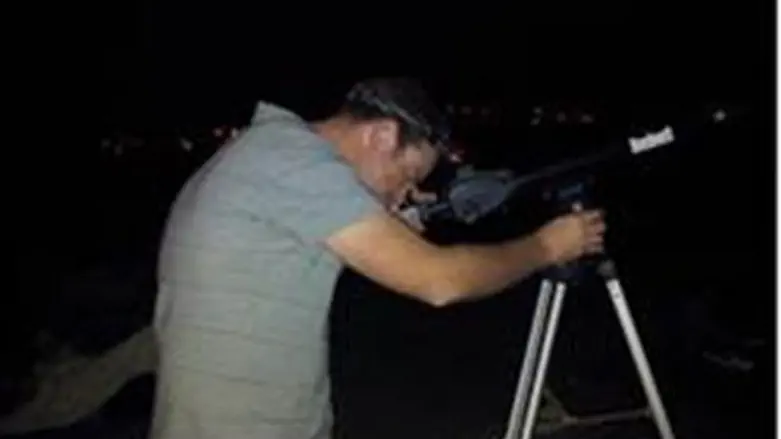 Telescope aimed at meteor shower in Negev
Israel news photo: Gal Yaakov Azulai, Nature Society
Nine thousand Israelis witnessed this year's exceptional Perseid meteor shower at 3,000-foot high Mitzpeh Ramon, in the central Negev, watching more than one meteor a minute.
The spectacle in the sky began after the earliest time for the daily evening prayers, in which Jews around the world recite before the "Shema Yisrael" prayer, "by His wisdom opens the gates of heaven, with understanding makes time change and the season rotate, and by His will orders the stars in their constellations in the sky."
Below is a YouTube of the meteor shower as seen in Arizona
The annual Perseid meteor shower occurs when the Earth passes through the dusty remains of the comet Swift-Tuttle. Its names is derived from the constellation Perseus, from where the meteor shower appears to put on its show.
NASA said that this year's show was expected to be the best of the year because many startling orbs can be seen as well as the usual shooting stars.
"The brightest planets in the solar system are lining up right in the middle of the [Perseid] display," NASA said, referring to Jupiter, Venus and the crescent moon.
The red giant star Aldebaran also was visible