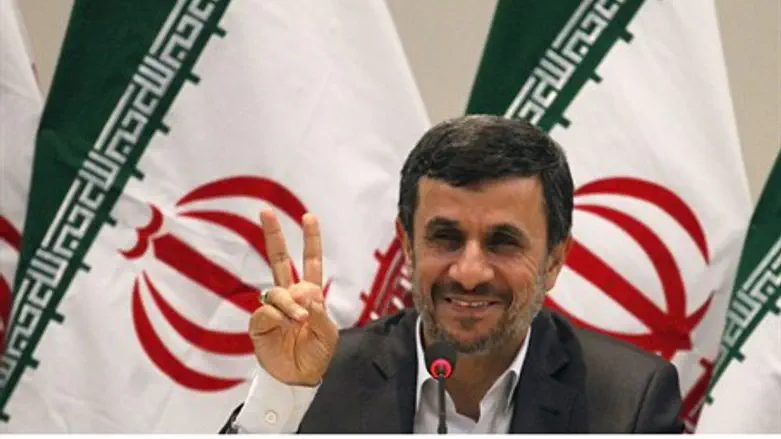 Ahmadinejad
Reuters
The United States warned the maritime industry on Thursday that Iranian ships were still using other countries' flags in an attempt to evade Western sanctions against the country.
Reuters reported that Sierra Leone is the latest country to revoke its flag for a vessel controlled by the Islamic Republic of Iran Shipping Lines (IRISL), which is on the U.S. blacklist for its involvement in Iran's weapons program.
The United States and the European Union have implemented tough sanctions against Iran in an attempt to stop the country from acquiring nuclear weapons.
The U.S. penalties forced Iran's major trading partners to reduce their Iranian crude imports. The EU enacted a ban from July 1 on insuring ships carrying Iranian oil that has also crimped Tehran's oil exports.
The United States said port authorities should be on the lookout for fabricated vessel registration and phony flags, according to the Reuters report.
Iran has been forced to shut off wells in its expansive oil fields, as Western sanctions reduce Tehran's vital crude oil exports by as much as 30%.
Tehran's current production levels to lows not seen in more than two decades, which has cost Iran billions in lost revenues.
In an attempt to sidestep the EU sanctions, Iran has offered to insure any foreign ships that enter its waters.