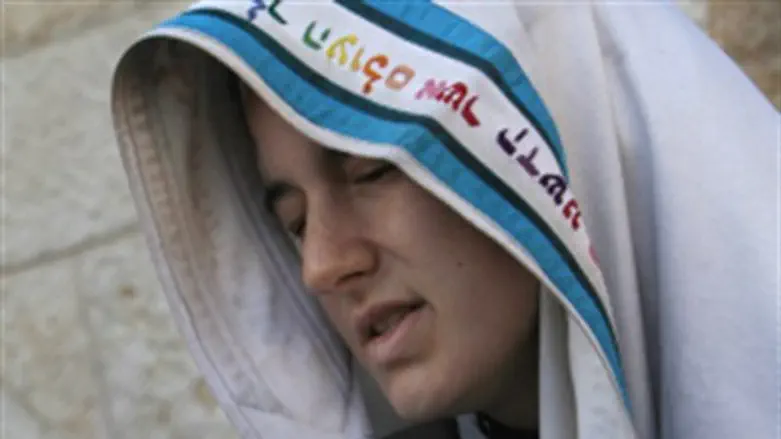 Woman of the Wall
Israel news photo: Flash 90
Police detained a member of the Women of the Wall stream Thursday morning after she put on a tallit – the Jewish prayer shawl worn by men – and tried to enter the women's section of the Kotel plaza.
Following her detainment, a group of women gathered and began marching toward the police station located nearby, while singing prayers. The police told them they were participating in an illegal gathering and ordered them to disperse. They did disperse eventually, but took their time about it.
"The Kotel is not a hareidi synagogue and the Jewish nation has 70 ways to express its Judaism in its most sacred spot," said the Women of the Wall organization.
A court granted the Women of the Wall permission to pray and hold their ceremonies in the Robinson's Arch section next to the Kotel, but not at the Kotel itself.