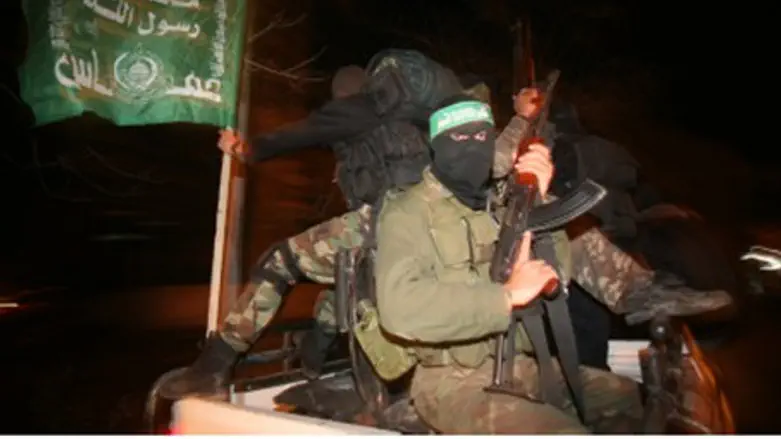 Terrorists
Flash 90
The Arab terrorists who murdered 11 Israeli athletes at the Munich Olympics in 1972 were aided by a neo-Nazi who provided them with weapons and forged documents, the German news magazine Der Spiegel exposed on Sunday.
The report was based on historical documents released to the magazine by the German secret service.
According to the report, two months before the murders, Dortmund police sent a document to the Office for Protection of the Constitution, Germany's intelligence agency, which stated that an "Arab-looking man", referring to terrorist Abu Daud who led the attack, met a neo-Nazi named Willi Pohl, who was suspected of helping the Black September terror organization headed by Abu Daud. Der Spiegel noted that, although the authorities in Berlin knew about the meeting, federal police did nothing to prevent the attack.
Following the meeting, Pohl obtained fake passports that helped Abu Daud and the other terrorists enter Germany, the report said. Moreover, Pohl also served as a tour guide for the heads of Black September, touring Abu Daud around Germany and arranging meetings with terrorists for him.
Pohl told Der Spiegel that "this period is behind him" and denied any knowledge of the murderous intentions of the terrorists, but the investigation found that he provided Black September with machine guns and grenades.
After Pohl's arrest in 1972, the report said, similar weapons to those used by Black September were found in his home. He was sent to jail for a short period, but was released very quickly after being arrested. Today, Pohl writes novels for a living, under a different name. Abu Daud died two years ago in Damascus.