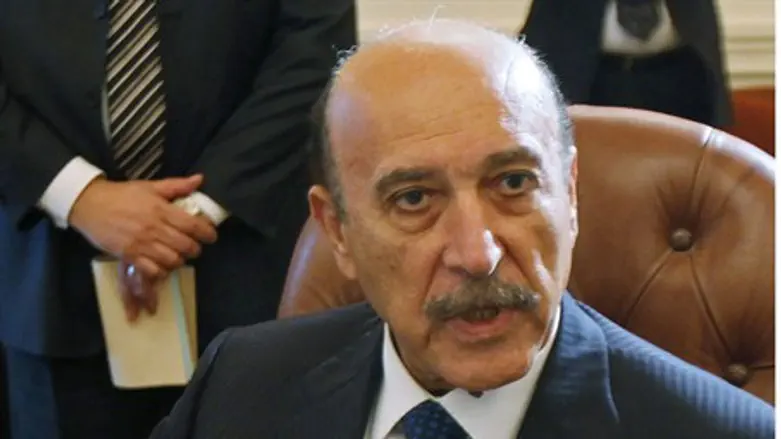 Omar Suleiman
Reuters
Egyptian ex-intelligence chief Omar Suleiman on Sunday formally joined the race for president.
The 74-year-old candidate managed at the last minute to gather the 30,000 signatures necessary to submit the registration for candidacy by the Sunday deadline. 
In a statement announcing his candidacy, Suleiman promised to "complete the goals of the revolution" and "achieve the hopes of the Egyptian people, including security, stability, and prosperity."
Suleiman, who was appointed vice president by former President Hosni Mubarak in the dying days of his administration, had announced Friday that he planned to run, reversing an earlier statement Wednesday that he would not make the deadline.

"I can only meet the call and run in the presidential race, despite the constraints and difficulties..." he said in a statement quoted by the MENA news agency, referring to unnamed administrative obstacles.
The election for president, scheduled for May 23 and 24, will be the first such vote to be held since Mubarak's ouster on February 11, 2011. The military is expected to hand over power to the newly-elected president by the end of June.
The ninth-hour entry raises the bar for those who are already in the race, among them formerly outlawed Islamist candidates and traditional Conservative ex-regime figures.
Despite a promise by the powerful Muslim Brotherhood to refrain from entering the presidential elections, the group reversed itself. Instead it recently decided to field its leader, Khairat al-Shater as a candidate, deeply worrying moderates in the country. Former Arab League chief Amr Moussa is also in the running as a candidate as well.
Analysts believe Suleiman's candidacy may be a response by the country's ruling Supreme Military Council to ensure Islamists do not gain control of Egypt.
Although young revolutionaries view the entry with contempt, older business owners also appear to consider Suleiman's move with hope for renewed stability in a country that has been rocked with violence since last year's Arab Spring uprising.