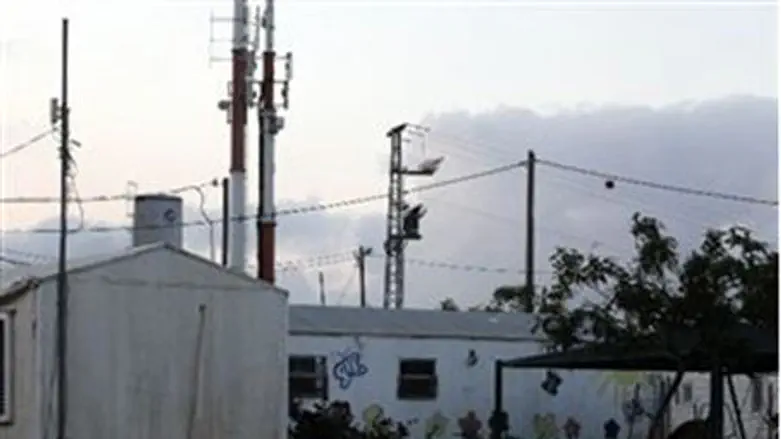 Migron
Flash 90
In a special Knesset committee session on the recent demolition of homes in Migron, state prosecutors admitted to ignoring an emergency injunction at 2:30 a.m. to postpone the destruction. The order was ignored following the intervention of Defense Minister Ehud Barak, who in the middle of the night called Attorney Osnat Mandel, director of department of Supreme Court petitions, and said that forces were already in the village and might be in danger if they delayed the demolition.

Mandel, a representative of the Attorney General's office, failed to notify the Prime MInister's Office by calling the cabinet secretary before proceeding with the demolition, a violation of proper procedure. MK Michael Ben-Ari accused her of "breaking the law in the name of the law."
"The children didn't matter," said MK Ben-Ari furiously.

The IDF Civil Administration came in for criticism as well during the Foreign Affairs and Defense subcommittee meeting. MK Zev Elkin noted that leaked Civil Administration documents contradicted previous assurances that the body was working to enforce building laws equally on both Israeli citizens and Palestinian Authority Arabs.

The documents showed that Civil Administration head Brigadier-General Moti Almoz called to focus on demolishing Jewish homes while stopping enforcement against PA Arabs.

"There is nothing that causes more outrage than selective enforcement of the law," Elkin fumed.

Avi Roeh, head of the Binyamin Regional Council, slammed out of the meeting at Mandel's admission. Mandel said that Migron was built without government permission and later, that it is on private Arab land.  Ro'eh countered that  Migron had to be given special consideration. "While Migron does not have all the proper forms, it was built 11 years ago with the knowledge of every government body and the help of many ministries," he said. MIgron received 4.3 m. shekels in 2003 from the MInistry of Construction and Housing.
In fact, the leftist NGO that helped the Arabs file suit against the three homes, withdrew its suit after the deed brought by one of  the Arabs named in the suit was found to be for somewhere else. The three houses did not have to be destroyed now, but the state, which wanted the residents to accept its offer of another area for the community, was angered that these homes were built after that offer was made, and destroyed them anyway..
The entire community was built on land of the Custodian of Abandoned Property parcelled out by Jordan's government, and in another suit filed by Peace Now, the Supreme Court decided that despite the fact that there had been no investigation into the ownership of the land, that was enough to decide that the community must be destroyed by March 2012.