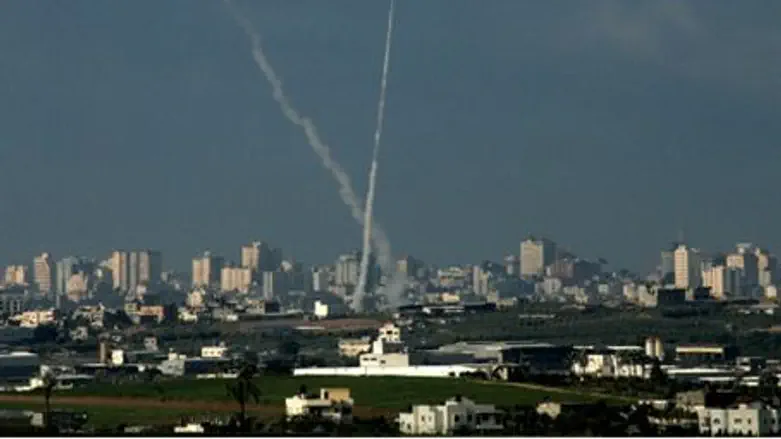 Rocket fire on Ashkelon and Ashdod
Israel news photo: Flash 90
A four-month-old baby and nine-year-old boy were wounded Saturday as Hamas resumed open attacks on Israel. The terrorist group fired rockets, hitting the town of Ofakim. The children were wounded when one of the rockets hit the building they were in. Both were hit by shrapnel.

Doctors say their lives are not in danger -- but both require further hospital care.

The Hamas terrorist rulers of Gaza claimed responsibility for the attack. The Popular Resistance Committees (PRC) terror organization has claimed responsibility for the barrage of Grad Katyusha missile attacks on Be'er Sheva, Ashdod and Ashkelon.

The attack followed more than 16 mortar shell attacks over the course of the morning. Hamas and other Gaza terrorist groups fired on several districts in southern Israel.

The mortar attacks caused damage and a number of people suffered traumatic shock, but no physical injuries.