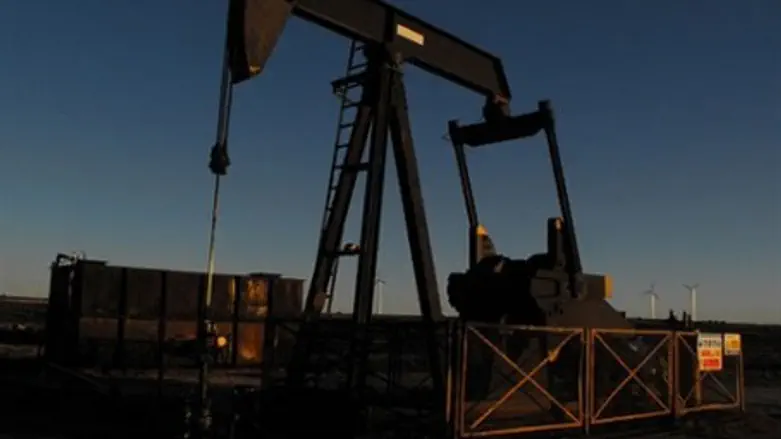 Syrian Oil Well
SANA
Saboteurs on Friday blew up an oil pipeline near the central Syrian city Homs, which has been a focal point of opposition to President Bashar Assad's autocratic rule, the official SANA news agency reported.
"A subversive group targeted an oil pipeline near Homs at dawn with an improvised explosive device," SANA said, adding the blast had left a crater 15 meters in diameter and oil gushing from the broken pipe.
Homs Governor Gassan Al Adel said many residents reported that they heard the explosion at around 4am.
"This terrorist operation, a subversive operation of the highest order, took place in a farming area, causing extensive damage," Adel said, quoted by SANA.
It is unknown whether the operation was carried out by foreign agents, domestic opposition elements, or minions of President Bashar Assad himself as a propaganda ploy.
The attack was the second of its kind in Syria this month, coming amidst a sharp intensification of protests against Assad's regime, which have spread to the seat of the dictator's power in Damascus itself.
On July 13, an explosion hit a gas pipeline near the town of Mayadin in the country's main oil- and gas-producing region of Deir Ezzor province in the northeast, rights activists said at the time.
Oil production in Syria has dropped to about 380,000 barrels per day, according to official data, from the 600,000 barrels per day the nation produced before the protests began.
Striking at Damascus' oil output would be a key way to force an economic crunch for Assad's regime, already facing economic sanctions from the West.
The latest pipeline blast comes just hours ahead of newly called protests on Friday against Assad's regime.
Anti-regime demonstrations have been met by a bloody crackdown by Assad with some 1,600 civilians reportedly killed by security forces to date.