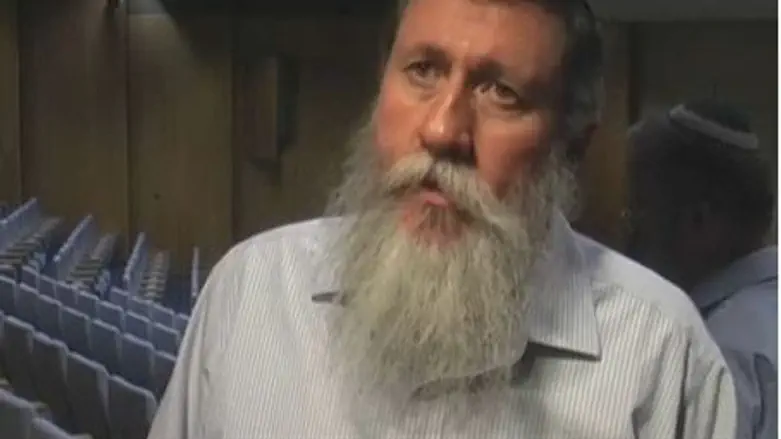 MK Yaakov Katz (Ketzaleh)
Israel news photo: Hezki Ezra, Arutz Sheva
The Knesset passed a bill proposed by MK Yaakov Katz (Ketzaleh) that has come to be known as the Grunis Law, after Supreme Court Judge Asher Grunis. The bill would change the way a Supreme Court President is selected, and make it possible to appoint Grunis to succeed the present President, Dorit Beinisch, when her term ends in February 2012.
The bill strikes out questions of seniority or time left before retirement as considerations in selecting a Supreme Court President. 
The Knesset voted for the bill, 33 against 18. 
MK Katz said after the vote that the bill is "a constitutive law" and that its passage shows that "appointments to positions are decided by the legislative body – the Knesset."
"I hope the bill passes through the Law, Constitution and Justice Committee quickly and that it passes in the second and third readings next week," he added.
The bill has been amended with MK Katz's agreement.  
Originally, it left unchanged the present arrangement, which automatically makes the most senior Supreme Court Judge into President. The original bill would have made it possible, however, to appoint a judge with only two years remaining before his retirement, as opposed to the three years stipulated by the current law. This would have made Judge Asher Grunis the successor of Beinisch, and not Judge Miriam Naor.
In the changed bill, the question of how long the appointed President has left to serve becomes irrelevant. Any judge found worthy of appointment as President by the Committee for Appointment of Judges can be selected, regardless of seniority or time left to serve.