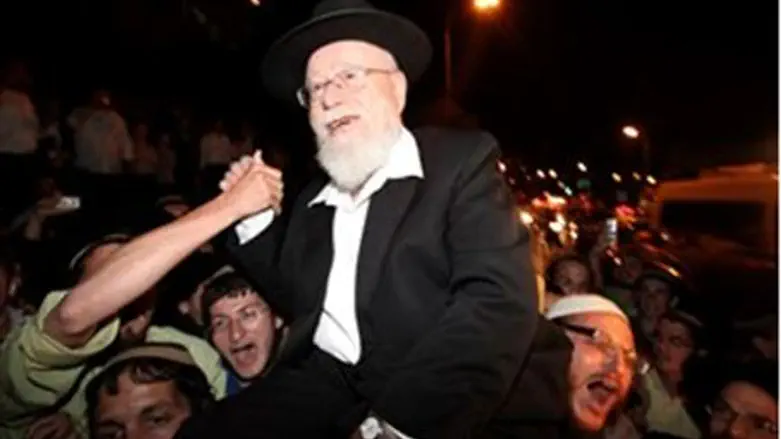 Rav Lior after questioning
Israel news photo: Flash 90
Rabbi Dov Lior, the rabbi of Kiryat Arba who on Monday was arrested and questioned, explained on Tuesday to his students about the incident and why he hadn't cooperated with the police's earlier arrest warrant.
"If they had summoned me and said that I had pocketed public money then it's obvious that it's the police's obligation [to investigate it]," said Rabbi Lior. "But here, first of all they didn't tell me what they wanted to question me about. Second of all, I knew that the meaning of this was the endorsement I gave to the book that was written by an important Samaria rabbi."
Rabbi Lior stressed that endorsing the Torat HaMelech book did not constitute breaking any laws.
"I expressed an opinion on a specific issue," he explained. "People on the street told me that I'm suspected of inciting racial hatred and violence. I say that stating something like this about any rabbi in Israel is baseless libel. The rabbis have never incited, not to violence and not to racial hatred."
Torat HaMelech, explained Rabbi Lior, is a book which deals with halacha and discusses what must be done during war.
"It's obvious that according to the view of the Torah, during war there is no limit to hurting the enemy's side, even if you know that when you hit the enemy, people who have no direct connection to the warriors may be hit," he said. "The book mainly deals with this and there is nothing in it about violence, incitement to violence or incitement to racial hatred. And that's why, I think that everything they falsely accused me of, and this is real libel, was simply an excuse to harass. Since I see this as a sin, I did not find it appropriate to cooperate."