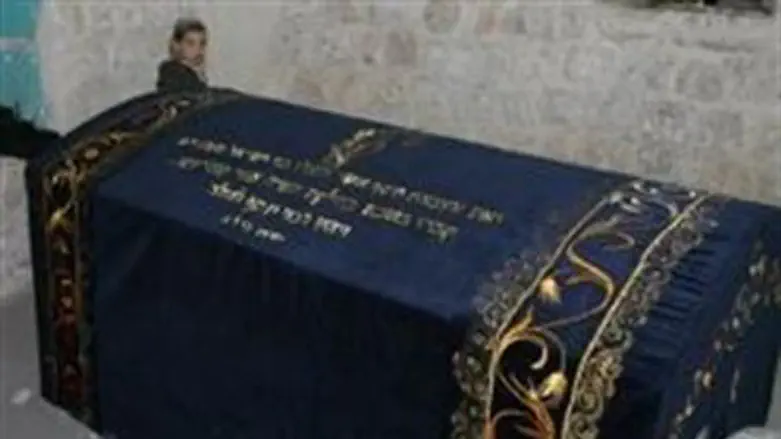 The Tomb before recent PA vandalism
Israel news photo: Maayan Ayish
Last night (Wednesday), just a few days after the PA police murder of Ben Yosef Livnat when he tried to pray at Joseph's Tomb, another group of Jews attempted to enter the site – and were stopped by the IDF.  
The victim was a 25-year-old father of four, the nephew of Science and Culture Minister Limor Livnat. The minister wrote about her nephew and his murder on Arutz-7.
Some 30 members of a group that has made it its goal to promote Jewish settlement in and around Shechem (Nablus) attempted to enter Joseph's Tomb in the city last night. They announced their intentions beforehand, and demanded that the holy site be freely open to Jewish worship – as stipulated by the Oslo Accords (Interim Agreement, September 1995, Annex I, Article V, clause 2b).
At present, Jewish worshipers are allowed to enter once a month – under heavy IDF guard.
The IDF fired flare bombs in the air in an attempt to locate the group, which was engaged in finding ways to detour the IDF checkpoints in the area. Ultimately, Border Guard forces arrested the entire group and returned them to area that is under full Israeli control.
Correspondent Haggai Huberman reports that in any event, Joseph's Tomb is surrounded by PA police forces. 
MK Michael Ben-Ari (National Union) said afterwards, "I hold responsible those who do not allow Jews to enter the site in an organized manner, thus forcing them to endanger themselves in order to actualize their rights to pray."