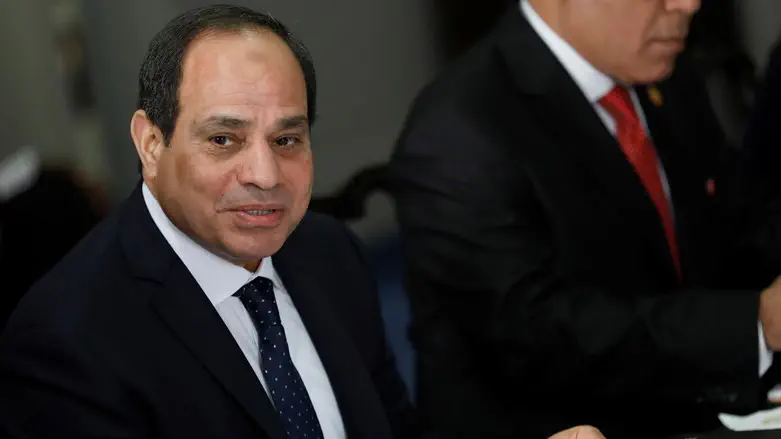 Egyptian President Abdel Fattah Al-Sisi
Reuters
Egypt will hold a presidential election over three days in December, officials announced on Monday, though President Abdel Fattah Al-Sisi is highly likely to remain in power until 2030, The Associated Press reported.
Waleed Hamza, the chairman of the National Election Authority, said the vote will take place on between December 10 and December 12, with a runoff from January 8 to 10 if no candidate secures more than 50% of the vote.
Egyptian expatriates will vote on December 1-3, and in the runoff on January 5-7, he added.
A handful of politicians have already announced their bids to run for the country's highest post, but none are viewed as posing a serious challenge to Al-Sisi.
Al-Sisi, a former defense minister, led the 2013 military overthrow of Islamist president Mohammed Morsi, who was a member of the Muslim Brotherhood.
He was first elected in 2014 and reelected in 2018 for a second four-year term. Constitutional amendments, passed in a referendum in 2019, added two years to his second term, and allowed him to run for a third, six-year term.
Al-Sisi has not formally announced his candidacy yet.
In the 2018 vote, Al-Sisi faced only a little-known politician named Moussa Mostafa Moussa, who joined the race at the last minute to spare the government the embarrassment of a one-candidate election after several hopefuls were forced out or arrested.