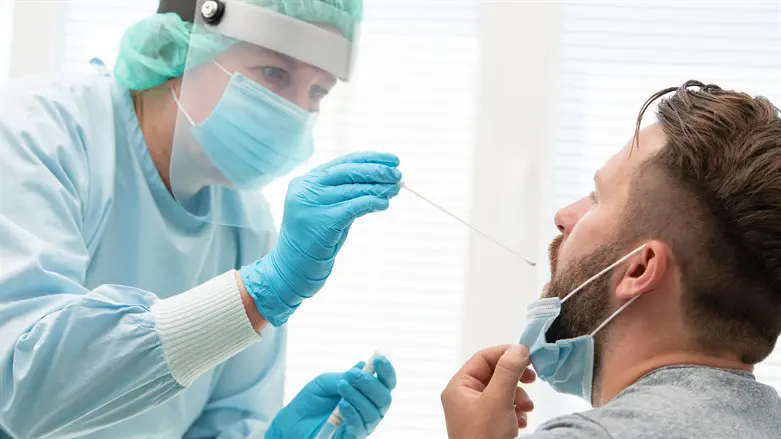 COVID-19
iStock
The Ministry of Health said on Tuesday evening that there is a moderate increase in the number of people hospitalized from coronavirus in Israel.
"The ministry constantly monitors the morbidity trends and variants of the coronavirus and, as of this moment, a moderate increase in the number of hospitalized patients is evident in Israel. Both in Israel and in the world, there are a number of variants that cause morbidity," it said.
Ahead of the holidays and as a result of the increase in morbidity, the Ministry of Health recommends that if a person is in a high-risk group or wishes to reduce the risk of infection, use of a mask in closed places with many people is advised.
It is also recommended that a mask be used when meeting with people who are in high-risk groups.
The Ministry of Health stated that it is important for a patient with symptoms to remain in isolation until the symptoms pass, and added that if a sick person needs to go outside, it is recommended that he wear a mask.
It was also noted that "it is important to maintain awareness and be tested at home for early detection when there is a suspicion of illness. The ministry is preparing to provide dedicated vaccines against the new subvariants in the near future."