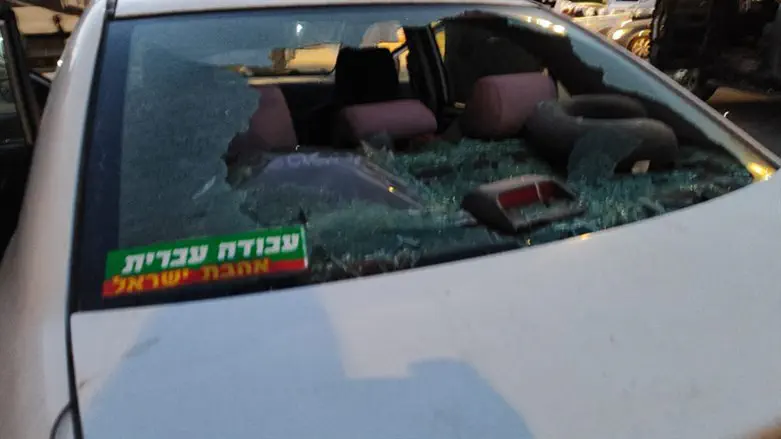 car hit by rocks (archive)
Courtesy
Vehicle protection procedures for residents of Judea and Samaria came to a halt in recent weeks after the budget allotted for the first half of 2023 ran dry. As a result, approximately 400 residents were left without vehicle protection.
Last night (Tuesday), following multiple attempts by Chairman of the Yesha Regional Council, and Mayor of the Gush Etzion Regional Council, Shlomo Ne'eman, and Yesha Council Chief of Security, Shlomo Vaknin, the Ministry of Defense released the vehicle-protection budget, which amounts to NIS 2.5.

Mayor of the Gush Etzion Regional Council and Chairman of the Yesha Council praised the decision:

"This is critical news for which we have worked very hard. At this time in particular, as we are hit by a wave of terror, we could not have had residents forgoing the protection they are entitled to. The second we saw the delay in the release of the budget for the second half of the year, we took action and worked with the relevant entities to ensure its release, and to resume providing protection for residents. I would like to thank Chief Security Officer Shlomo Vaknin of the Yesha Council, for working day and night to lift the bureaucratic barriers, as well as the professional parties at the Ministries of Finance and Defense for the joint work. We shall continue to work for the rights of the residents of Judea and Samaria," Ne'eman said.