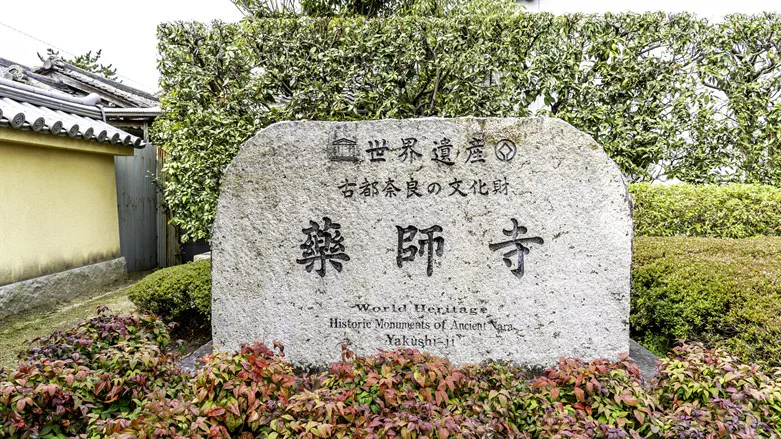 Entrance to the ancient temple
iStock, JHVEPhoto
Japanese police are investigating a 17-year-old Canadian teenager after he was caught using his fingernails to carve a wooden pillar at an ancient Japanese temple.
The temple, Toshodaiji Konudo, is designated as a UNESCO World Heritage Site. The teen was arrested by city police in Nara Prefecture, a city that used to be the capital of Japan and is now considered a tourist center.
According to the law in the island state, any damage to an "important cultural property" is punishable by up to 15 years in prison or a fine of 300,000 yen (about NIS 8,000).
This is the second case in the last month and a half of damage to an ancient historical site. In another case, a British tourist was recorded carving his and his partner's name on the wall of the Colosseum in Italy. The tourist issued a letter of apology after stirring the ire of history buffs around the world.
Ivan Dimitrov, a 27-year-old Bulgarian-born fitness trainer is expected to face a fine of 15 thousand euros and up to five years in prison. The Minister of Culture in Italy called the act "offensive towards the whole world."
In a letter sent by Dimitrov to the public prosecutor of Rome and city mayor, Roberto Gualtieri, he wrote that he "apologises from the bottom of his heart and sincerely to Rome, the Italians and the whole world."