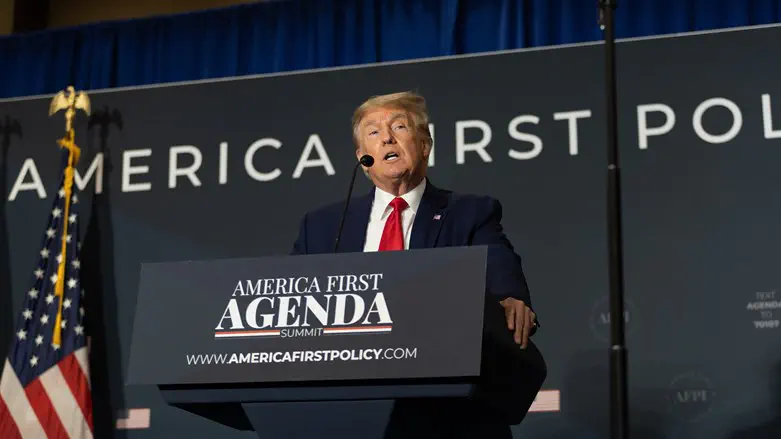 Donald Trump
Reuters
The indictment against former US President Donald Trump in the classified documents probe was unsealed on Friday.
Trump faces 37 counts in the case, including 31 counts of willful retention of national defense information.
This marks the first time a former president has faced federal charges.
Walt Nauta, an aide to Trump, was also indicted in special counsel Jack Smith's investigation into the mishandling of classified documents.
CNN reported on Friday that Nauta's involvement in moving boxes of classified material at Trump's Florida resort had been the subject of scrutiny by investigators. Nauta, with the help of a maintenance worker at Mar-a-Lago, moved the boxes before the FBI executed a search warrant on the Palm Beach property last August.
Trump and Nauta both face a count of conspiracy to obstruct justice, according to the federal indictment.
"The purpose of the conspiracy was for TRUMP to keep classified documents he has taken with him from the White House and to hide and conceal them from a federal grand jury," the indictment said.
Trump is also accused of showing classified documents on two occasions to others, according to the indictment.
One of those occasions was a 2021 meeting in Bedminster, New Jersey, when Trump "showed and described a 'plan of attack' that Trump said was prepared by the Defense Department", a meeting CNN reported was captured in an audio recording.
"Trump also said 'as president I could have declassified it,' and 'Now I can't, you know, but this is still a secret,'" according to the indictment.
Trump also showed documents at Bedminster in August or September 2021 to a representative of his political action committee a classified map related to a military operation and "told the representative that he should not be showing it to the representative and that the representative should not get too close.'"
The indictment was unsealed a day after Trump wrote on his Truth Social platform that he has been indicted in the case of the classified documents that were found in his Florida estate.
"The corrupt Biden Administration has informed my attorneys that I have been Indicted, seemingly over the Boxes Hoax," Trump wrote, adding he had been summoned to appear at the federal courthouse in Miami on Tuesday.
Trump later released a four-minute video in which he repeatedly asserted his innocence and called the charges "warfare."
"I am innocent, and we will prove that very, very soundly and hopefully very quickly," said the former President, who said the saga is nothing more than an attempt to snatch away his bid to return to the White House.
"It's election interference at the highest level," he said. "They come after me, because now we're leading in the polls again by a lot—against Biden and against the Republicans, by a lot... they figured they way they're going to stop us is by using what's called 'warfare.' And that's what it is. This is warfare for the law. And we can't let it happen. Our country is going to hell, and they come after Donald Trump, weaponizing the Justice Department."
Last August, the US government recovered more than 300 documents with classified markings from Trump's Mar-a-Lago home in Florida.
A later report indicated that a document describing a foreign government's military defenses, including its nuclear capabilities, was found by FBI agents during the search of Trump's home.
In November of 2022, Attorney General Merrick Garland appointed Special Counsel Jack Smith to oversee Justice Department investigations against the former President.
Trump insists that he declassified the documents in question before leaving office. The former President and his lawyers have publicly insinuated on multiple occasions that the agents who carried out the raid planted evidence during the search.
(Israel National News' North American desk is keeping you updated until the start of Shabbat in New York. The time posted automatically on all Israel National News articles, however, is Israeli time.)